13 Motivational Quotes to Inspire Excellence
It's a simple fact of life: Perfection is an impossible standard. But in a results-driven world, it seems like we're constantly reminded of how coveted perfection still is.
Rather than striving to get everything just right, strive to excel in your own way. Start by chasing personal greatness, the kind of excellence that celebrates your progress. And take comfort in the fact that no matter where you are in life, it's always up for grabs.
Related: 126 Ways to Be Extraordinary
Use these 13 motivational quotes to go get it.

1. "We are what we repeatedly do. Excellence, then, is not an act, but a habit." ―Aristotle
---

2. "Excellence is to do a common thing in an uncommon way." ―Booker T. Washington
---

3. "We don't get a chance to do that many things, and every one should be really excellent. Because this is our life." ―Steve Jobs
---

4. "Perfection is not attainable, but if we chase perfection, we can catch excellence." ―Vince Lombardi
---

5. "Excellence is not an exception; it is a prevailing attitude." ―Colin Powell
---

6. "We must get to the point in our lives. What is the point? To become a new kind of man or woman, having inner command and outer excellence." ―Vernon Howard
---

7. "The secret of joy in work is contained in one word―excellence. To know how to do something well is to enjoy it." ―Pearl S. Buck
---

8. "Excellence is the unlimited ability to improve the quality of what you have to offer." ―Rick Pitino
---

9. "The will to win, the desire to succeed, the urge to reach your full potential… these are the keys that will unlock the door to personal excellence." ―Confucius
---

10. "Excellence always sells." ―Earl Nightingale
---

11. "If you deliver excellence right now, that gives you the best shot at the best future you've got coming." ―Robert Forster
---

12. "The foundation of lasting self-confidence and self-esteem is excellence, mastery of your work." ―Brian Tracy
---

13. "If you don't do it with excellence, don't do it at all! Because if it's not excellent, it won't be profitable or fun." ―Robert Townsend
Related: 19 Powerful Quotes to Inspire Greatness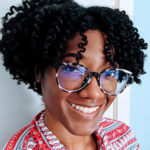 Lydia Sweatt is a freelance writer, bookworm, and bass guitar enthusiast. When she goes outside, a bicycle goes with her.