13 Encouraging Quotes to Inspire You
Having a bad day? Feeling uninspired? Maybe a little lost? On the dark days, these quotes will help give you the encouragement you need to keep going. You've got this.
1. "It doesn't matter who you are, where you come from. The ability to triumph begins with you. Always." –Oprah Winfrey
---
2. "I will love the light for it shows me the way, yet I will endure the darkness because it shows me the stars." –Og Mandino
---

3. "Courage, dear heart." –C.S. Lewis
---
4. "In the middle of difficulty lies opportunity." –Albert Einstein
---

5. "It doesn't matter how slow you go as long as you don't stop." –Confucius
---
6. "He who has a why to live can bear almost any how." –Friedrich Nietzsche
---

7. "Believe you can and you're halfway there." –Theodore Roosevelt
---
8. "The only person you are destined to become is the person you decide to be." –Ralph Waldo Emerson
---

9. "Anything's possible if you've got enough nerve." –J.K. Rowling
---
10. "The secret of health for both mind and body is not to mourn for the past, not to worry about the future, but to live the present moment wisely and earnestly." –Buddha
---

11. "A bird doesn't sing because it has an answer, it sings because it has a song." –Maya Angelou
---
12. "And you ask 'What if I fall?' Oh but my darling, what if you fly?" –Erin Hanson
---
13. "Embrace uncertainty. Some of the most beautiful chapters in our lives won't have a title until much later." –Bob Goff
Related: 13 Powerful Quotes About Inner Strength​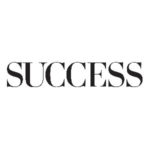 SUCCESS is your guide for personal and professional development through inspiration, motivation and training.