In the last year, mobile searches have quadrupled. According to Google, one in seven searches is now performed on a mobile device. Is your company in the list of results?
Having a website doesn't ensure that it is. In fact, Andrew Yu, CEO of Modo Labs (a provider of mobile content delivery solutions for colleges such as MIT), suggests creating an updated website to grab some of that search success. "A mobile website is an easier and wider-reaching option [than mobile apps] for small businesses to start their mobile presence. Setting up a mobile website (e.g. https://m.yourcompany.com) that is accessible to all mobile users is a great way to start."
According to the U.S. Mobile Movement Study conducted by Google in April, 42 percent of people who see a mobile ad click on it, and 35 percent visit the advertiser's site. More important, nearly half of those who click on the ad make a purchase.
But 79 percent of large online advertisers do not have a mobile-optimized site. What that means for small-business owners is a chance to grab some of this market share early.
Many web content management tools offer mobile templates so you can build your own mobile website. To make the most of your new site, make sure it's optimized for multiple devices.
Mobile Apps – To Build or Not to Build
You've got GPS, music streaming and an app that tosses bluebirds on your smartphone. But other than that, you're really not up on the world of mobile marketing. Once you've got a mobile web presence, an app might be an effective way to boost your marketing reach.
According to Adobe's Mobile Consumer Study of October 2010, people generally prefer mobile browsing to using apps, except when it comes to games, social media, maps and music. So if your product or service lends itself to one of these uses, take a look at your development choices.
"For apps, there are a growing number of options for quickly and cost-efficiently making mobile apps that do not require any programming skills," says Andrew Yu, CEO of Modo Labs. Online self-service tools can help the tech-savvy entrepreneur build a simple app.
But even if you feel confident enough to build your own app, there's a downside. Yu says most small-business owners lack the expertise and resources for this type of endeavor because of the upkeep necessary after the initial creation. "Due to the fragmentation of the mobile device platforms (iPhone, Android, BlackBerry, Windows Phone, etc.) as well as constantly changing operating systems, maintaining apps for all platforms is challenging for even large companies," he says.
Richard Rabins, co-chairman of Alpha Software, agrees: "Once the app is built, your business will get the most out of it if it runs on multiple platforms. But building one app over and over again for several different mobile platforms—the phone, the laptop and the tablet—is undoubtedly a job for a professional and costly developer."
To ensure that the person who builds your app is qualified—whether they're in-house or contract—Rabins suggests paying attention to these qualifications:
• The portfolio of finished apps they've already built.
• References from former clients or employers to prove their skill level.
• The list of technologies they know. HTML5 (the 5th generation of the original web language) should be the one they lead with.
• How they build. If they don't use a RAD platform (a quick application-development tool that's HTML5-based), then you will be waiting 18 months for a finished product.
More than 5 billion mobile subscribers— about 77 percent of the world's population — use their mobile devices to go online.
41% of smartphone owners purchase goods and services from their phones.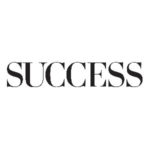 SUCCESS is your guide for personal and professional development through inspiration, motivation and training.