The greatest achievers say that in a lifetime of setbacks and comebacks, the truest sense of accomplishment is not found in the realization of the goal, but rather in the will to continue when failure breeds doubt.
And so it was in 1927 when 44-year-old Napoleon Hill tried challenging himself to action. He struggled to shake off the "living death" that had enveloped him for more than a year and left him wondering whether to fall quietly into the abyss or rise again.
An assassination attempt in July 1926 had failed, but the fear it had instilled in him had been all-encompassing, paralyzing him both physically and mentally. He had met disappointment and failure before and brushed them aside, racing furiously after the rainbow that he was certain would lead him to untold success. But this time, the man who had been in constant motion all his life found himself at a complete standstill.
Appalachian Childhood
Oliver Napoleon Hill was born in Wise County, Virginia, on Oct. 26, 1883. For young Napoleon, the wealthy industrialists he came to admire in later years were far removed from this primitive land where poverty, illiteracy and superstition reigned.
Nap, as he was called, was 10 when his mother died, leaving his father to care for him and his brother. James Hill was ill-equipped as a single parent and had difficulty in taming his son's increasingly wild nature. Napoleon was enamored with the outlaw Jesse James, carried a six-shooter on his hip and went about the county terrorizing its citizens.
But James Hill soon remarried, and his new wife Martha quickly established herself as a force in the two-room log cabin. Napoleon, still pained from the loss of his mother, found a guiding light. Martha saw the boy's potential and encouraged him. She told him he wasn't a bad boy, and that he just needed to direct his energy toward accomplishing something worthwhile.
She suggested he use his overactive imagination to become a writer. When he welcomed the idea, the well-educated Martha spent the next year tutoring him. She promised to buy him a typewriter if he gave up his six-shooter. "If you become as good with a typewriter as you are with that gun," she said, "you may become rich and famous and known throughout the world." Napoleon agreed to the deal.
The Hand of Destiny
At 15, he landed a position as a freelance reporter for a group of rural newspapers, followed a few years later by a job with Bob Taylor's Magazine, a popular periodical that offered advice on achieving power and wealth. His first major interview was with the then richest man in America—73-year-old Pittsburgh steel magnate Andrew Carnegie—and that interview changed his life.
Hill intently listened as Carnegie recounted his extraordinary accomplishments and proffered his theories on personal achievement. "It's a shame that each new generation must find the way to success by trial and error when the principles are really clear-cut," Carnegie told him.
What the world needed, Carnegie suggested, was a philosophy of achievement, a compilation of success principles from the country's greatest businessmen and leaders to show the commonality of their stories, and serve as inspiration and enlightenment to those wanting more in life.
He issued a challenge to Hill: Commit the next 20 years, without compensation, to documenting and recording such a philosophy of success, and he would introduce him to the wealthiest and most successful men of the time. Hill jumped at the opportunity.
And so, for the next two decades, between numerous business ventures and starting a family, Hill went about fulfi lling the pledge. He met with Theodore Roosevelt, Thomas Edison, John D. Rockefeller, Henry Ford, Alexander Graham Bell, King Gillette and other contemporary giants.
Carnegie believed that "definiteness of purpose" was the starting point for all success—that "the man who knows exactly what he wants… has no difficulty in believing in his own ability to succeed." The concept became the foundation for Hill's later writing and professional focus.
A Fortuitous Meeting
In 1908, then living in Washington, D.C., Hill placed a personal ad in the paper seeking a young lady "for mutual friendship with the possibility of leading to matrimony." A woman answered the ad and they arranged a meeting, but when he went to her house, it was this woman's cousin who caught his eye. And he caught hers. Upon meeting Hill, Florence Elizabeth Hornor decided she wanted to marry him and, in June 1910, she did. Thirteen months later, the couple welcomed a son, James. Another son, Napoleon Blair, was born in 1912. A third son, David, was born in 1918.
By all accounts, Hill loved his wife and enjoyed being a father. Yet, by late 1912, the growing belief that his fame and fortune still lay out there led Hill to move to Chicago, leaving his family behind. For the next 17 years, he spent little time with Florence or his sons.
In Chicago, he worked as an advertising writer, candy store owner and teacher of a correspondence course in salesmanship. When the U.S. entered World War I, he wrote to President Woodrow Wilson offering his services. Hill had interviewed him years earlier as part of his Carnegie research project when Wilson was president of Princeton University. Wilson took him up on the offer, putting Hill to work on a series of propaganda materials.
By the end of the war, Hill was certain of his calling as a writer. He went to Chicago printer George Williams and pitched the idea for a magazine dedicated to a philosophy of success: Hill's Golden Rule would be a blend of biblical psalms, gospel teachings and the lessons he had learned from his research. The magazine, written and edited by Hill, was an instant hit, and he began to receive the fame he had long sought.
Deadly Ambitions
In 1920, he embarked on a nationwide lecture tour. However, rifts in his business relationships led Williams to seize control of the magazine. As would become the hallmark of his career, Hill picked up the pieces and moved to New York. By April 1921 he found financial backing for Napoleon Hill's Magazine, which became a bigger success than the previous magazine and firmly established Hill as "America's resident philosopher-laureate of success and ethics."
Unfortunately, his colleagues became embroiled in a bad business venture, which led to repercussions for the magazine. Advertisers pulled out, and Hill fell behind in payments. A few months later, the magazine folded.
Once again, Hill dusted himself off and started over. He moved to Ohio and purchased and operated a business college offering courses in journalism, advertising and public speaking. Then he met Don Mellet, publisher of the Canton Daily News, who persuaded him to write a book on the principles of success he had been compiling over the years.
About this time, however, Mellet learned that local police were turning a blind eye to Prohibition gangsters distributing narcotics and bootleg liquor to area schoolchildren. Mellet exposed the goings-on in his paper; Hill went to the governor of Ohio and asked for an investigation.
In July 1926, Mellet was gunned down outside his home. Assassins were also lying in wait for Hill. By sheer luck, his car broke down and he never went home that night. After hearing of Mellet's murder and receiving an anonymous warning to get out of town, Hill fled to West Virginia.
A Pivotal Juncture
Hill fell headlong into the depths of despair. Although he had bounce back from failure throughout his life, this time he struggled for more than a year to find his way. His thoughts wandered back to that promise made to Carnegie and the book he had started with Mellet's encouragement.
Finally, Hill committed himself to finishing the work he had started. Re-energized, he set off for Philadelphia in search of a publisher for the book he had long hoped to write. After numerous rejections, Connecticut publisher Andrew Pelton agreed to print the book. Hill's eight-volume Law of Success debuted on March 26, 1928, offering the collective wisdom of the greatest achievers of the previous 50 years. His work became a sensation.
By early 1929, Hill was earning $2,500 a month. Florence and the boys finally joined him in a Catskill Mountains mansion he had purchased along with 600 acres where he planned to build a success school.
Before the end of that year, however, the Great Depression brought Hill's glory days to a crashing end; the fat royalty checks dried up, the home in Catskills was gone and so was the dream of a success school. Napoleon Hill was destitute.
Yet the evangelistic spirit still burned inside. He was passionate about spreading a "gospel of hope." When President Franklin Delano Roosevelt asked Hill to join the staff of his National Recovery Administration to help inspire public confidence, he accepted. But this meant leaving Florence and the boys again. This departure, however, closed the door on the marriage. In 1935, they were divorced.
In the next two years, Napoleon eked out a living in Washington as he fulfilled his obligation to FDR's administration. Among his contributions is said to be one of the president's most famous lines: "We have nothing to fear, but fear itself."
Think and Grow Rich
When his duties ended, Hill returned to the lecture circuit. In early 1937, while in Atlanta, he met 29-year-old Rosa Lee Beeland. They married a few months later and she labored with him on his next manuscript, a work he tentatively called The Thirteen Steps to Riches. After months of editing and rewriting, he showed the completed manuscript to his publisher, Andrew Pelton, who initially balked, saying it too closely resembled Law of Success.
At Rosa's insistence, Pelton gave the manuscript a more thorough reading. He finally agreed to publish it, with one condition—that the title be changed to Use Your Noodle to Win More Boodle. How that title came to be changed again is not known, but apparently wisdom prevailed and the new book went to press as Think and Grow Rich!, which became Hill's greatest work.
Think and Grow Rich! sold out its first print run in three weeks. By the time the Depression was over, more than 1 million copies were sold. Today, it is considered the greatest self-improvement book of all time, with more than 30 million copies sold worldwide.
The true impact of the book was in the immediate call to action it offered millions of Americans devastated by the economic and agricultural disasters of the early '30s. Here was the American Dream—their American Dream—elegantly wrapped in ribbons of wisdom and circulated as a currency of hope.
"If you can conceive it and believe it, you can achieve it." In that one short statement, Hill laid down his philosophy for personal achievement and set in motion a success movement that inspired millions for generations to come. The man who had spent the better part of his life chasing an elusive rainbow had finally found his pot of gold.
In 1940 Hill was reportedly worth more than $1 million. He and Rosa spent lavishly on homes, cars and the trappings of wealth. In a short time, though, a chasm developed between the couple and a divorce followed. A prenuptial agreement gave Rosa virtually all royalties for Think and Grow Rich!. After a lifetime of work, Hill was left with nothing.
Trying again to start over, Hill went to South Carolina at the request of college president and publisher William Plumer Jacobs, who asked him to create a self-improvement course. The work would be a printed 16-volume set called Mental Dynamite. But with the onset of World War II and the rationing of paper, production was halted.
Positive Mental Attitude
For most of his life, Hill had lived with the conviction that every failure carried with it the seed of an equivalent advantage. That belief developed after the death of his mother, when his stepmother entered his life; it was sustained throughout his business career by the opportunities that opened up after his failures. Now, on the heels of his latest disappointment, he met a woman who would help him in business matters and be a companion through the end of his days.
Hill developed a friendship with a highly educated woman who worked for Jacobs Press. Annie Lou Norman, 47, lived with her sister and nephew in the house where Hill was staying. The friendship blossomed, and in 1943 they married. The couple moved to California, and Hill took to the lecture circuit again.
One lecture took him back to Chicago, where the president of Combined Insurance Company of America was anxious to meet Hill. W. Clement Stone had been struggling through the Depression when he had picked up a copy of Think and Grow Rich! Stone was so inspired that he bought books for each of his salesmen. In a short time, his company and coffers grew exponentially, and Stone went on to amass a fortune.
After their serendipitous meeting in Chicago, Stone thanked Hill for his work and the pair developed a friendship. In 1952, at 69, Hill entered into a partnership with Stone. Together, they produced a host of books, courses, lectures and radio and television programs. In 1954 they published Success Unlimited, the predecessor to SUCCESS magazine, offering inspirational messages similar to those Hill had distributed through Hill's Golden Rule and Napoleon Hill's Magazine.
Stone and Hill also co-authored Success Through a Positive Mental Attitude, which in 1960 became an instant best-seller.
As his life neared its end, Hill's greatest desire was in perpetuating his life's work. Upon his death in 1970 at the age of 87, Annie Lou Hill appointed W. Clement Stone the executive director of the Napoleon Hill Foundation. Stone had lived by Hill's principles and stood as a shining example of his success philosophy. Now he would be charged to lead the effort of ensuring that Hill's writings would continue to be shared with future generations around the world.
A Challenge Fulfilled
Some six decades earlier, Carnegie had issued this challenge to Hill: "I want you to write very slowly and take down this formula," Carnegie had said. "Here it comes: 'Andrew Carnegie, I'm not only going to equal your achievements in life, but I'm going to challenge you at the post and pass you at the grandstand.'" Napoleon had thrown down his pencil and protested that it was not remotely possible. Carnegie nodded and locked eyes with the young man. "Of course I know you're not going to be able to do that… unless or until you believe it. But if you believe it, you will."
Napoleon Hill never accumulated Carnegie's vast fortune. But if the effects of his messages of inspiration were tallied in gold, he did indeed pass him at the grandstand. His enormous wealth lay in the millions of people he helped find themselves, believe in themselves and live the lives they never thought possible.
This post was originally published in January 2009 and has been updated.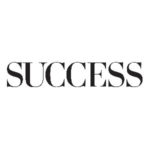 SUCCESS is your guide for personal and professional development through inspiration, motivation and training.