4 Tips for Maintaining Hope in the Face of Adversity
How do you maintain hope in the face of adversity?
ONE OF THE TOUGHEST PARTS OF BEING A CEO is maintaining hope while shouldering the responsibilities and challenges of building a business. At the worst of times, it's a stress level that some people simply can't cope with. The most important way to manage this stress is to find peers with which to share openly while also presenting a hopeful picture to your team without sugar-coating the challenges you face.
—Peter Pezaris, CEO of CodeStream
I LOVE THE QUOTE "SUCCESS IS THE SUM OF SMALL EFFORTS REPEATED." It reminds me that nothing successful was ever built overnight, and the key is patience and persistence. It's very important to maintain optimism when you're an entrepreneur. Even if it's something that doesn't come naturally to you, it's a muscle that can be trained and developed.
—Vivian Chan, co-founder of East Meets Dress
THE IMPORTANT THING IS TO ALWAYS LOOK AT YOUR VISION or North Star. We've all had our successes and setbacks. In the face of adversity, it is about understanding the famous Sun Tzu quote that every battle is won or lost before it is ever fought, and having a relentless focus on overcoming obstacles.
— Bill Demas, CEO of Conviva

I MAINTAIN HOPE AND HAPPINESS in the face of adversity primarily by conditioning my mind to find the lessons and positives in everything that happens. I remind myself that I am the master of my mental state, not the circumstances around me. Nothing can stop you when you see everything as a stepping stone toward your desired path.
—Dan San, founder of Silicon Alley Consulting
Related: 3 Ways to Turn Adversity Into an Inspired State of Mind
This article originally appeared in the March/April 2020 issue of SUCCESS magazine.
Photo by mavo/Shutterstock.com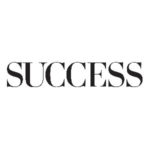 SUCCESS is your guide for personal and professional development through inspiration, motivation and training.