Trust Your Gut! 13 Quotes to Be Confident in Your Decisions
We should pay more attention to the way we feel about things, especially with big decisions. In the workplace or situations where critical thinking is important, using logic is a must. But when it comes to making personal decisions, sometimes you need to feel your way toward the right choice.
If you're grappling with a tough decision, choose with your heart and trust your gut. Embrace your intuitive side with help from these 13 quotes about making confident decisions.
Related: 10 Ways Successful People Make Smart Decisions

1. "In any moment of decision, the best thing you can do is the right thing, the next best thing is the wrong thing, and the worst thing you can do is nothing." ―Theodore Roosevelt
---

2. "Decisiveness is a characteristic of high-performing men and women. Almost any decision is better than no decision at all." ―Brian Tracy
---

3. "Decision is a risk rooted in the courage of being free." ―Paul Tillich
---

4. "Decision is the spark that ignites action. Until a decision is made, nothing happens…. Decision is the courageous facing of issues, knowing that if they are not faced, problems will remain forever unanswered." ―Wilfred A. Peterson
---

---

6. "Whatever course you decide upon, there is always someone to tell you that you are wrong…. To map out a course of action and follow it to an end requires courage." ―Ralph Waldo Emerson
---

7. "Be decisive. A wrong decision is generally less disastrous than indecision." ―Bernhard Langer
---

8. "Changing our decision sets up a bad habit. It reinforces decision-making as an expression of bewilderment and ignorance, instead of wisdom and freedom." ―Sakyong Mipham
---

9. "There is no decision that we can make that doesn't come with some sort of balance or sacrifice." ―Simon Sinek
---

10. "When you have collected all the facts and fears and made your decision, turn off all your fears and go ahead!" ―George S. Patton
---

11. "Stay committed to your decisions, but stay flexible in your approach." ―Tony Robbins
---

12. "Why do we have to listen to our hearts? Because, wherever your heart is, that is where you'll find your treasure." ―Paulo Coelho
---

13. "The person who in shaky times also wavers only increases the evil, but the person of firm decision fashions the universe." ―Johann Wolfgang von Goethe
Related: 4 Steps to Make Decisions With Confidence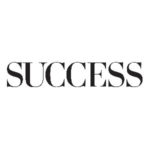 SUCCESS is your guide for personal and professional development through inspiration, motivation and training.