Embrace the Hustle With These 13 Motivating Quotes
Living in the 21st century, there are no good excuses when it comes to chasing a dream. Surrounded by the tools you need to make big things happen and with so many opportunities available, you just have to be willing to work hard to get what you want.
No matter how big your goal is, a huge dose of hustle can help you overcome almost any obstacle to success. Check out these 13 motivating quotes to channel the spirit of an ambitious go-getter.
1. "Some succeed because they are destined to, but most succeed because they are determined to." ―Henry Van Dyke
---

2. "Life is short. Don't be lazy." ―Sophia Amoruso
---

3. "The man on top of the mountain didn't fall there." ―Vince Lombardi
---

4. "What you lack in talent can be made up with desire, hustle and giving 110% all the time." ―Don Zimmer
---

5. "I want the peace in knowing that it wasn't for lack of hustling that I missed a target for my dream. I want to know that the one thing in my control was under control." ―Jon Acuff
---

6. "Talent is cheaper than table salt. What separates the talented individual from the successful one is a lot of hard work." ―Stephen King
---

7. "You'd be surprised how many shortcomings can be overcome by hustle." ―Pete Rose
---

8. "I never dreamed about success. I worked for it." ―Estee Lauder
---

9. "Winners embrace hard work. They love the discipline of it, the trade-off they're making to win. Losers, on the other hand, see it as punishment. And that's the difference." ―Lou Holtz
---

10. "I played the game one way. I gave it everything I had. It doesn't take any ability to hustle." ―Wade Boggs
---

---

12. "Having the positive belief that it will all be OK just means that you hustle and make it work because failure is not even an option in your own mind." ―Natalie Massenet
---

13. "I do not know anyone who has got to the top without hard work. That is the recipe. It will not always get you to the top, but should get you pretty near." ―Margaret Thatcher
Related: How to Develop an Insatiable Hunger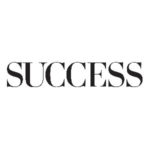 SUCCESS is your guide for personal and professional development through inspiration, motivation and training.