Stop Taking Yourself So Seriously: 10 Quotes About Happiness, Laughter and Letting Go
Life is beautiful and magical and all things wonderful—if you let it be. Sometimes we get distracted by missteps and misfortunes, and we take it to heart. We let it take the magic away.
It doesn't have to be that way, if you'll just stop taking life so seriously. Learn to laugh at yourself. Find a way to let go.
Related: 5 Ridiculously Easy Things You Can Do Every Day to Feel Happy
Here are 10 quotes to help you find humor and happiness in your life:
1. "There's power in looking silly and not caring that you do." –Amy Poehler
---
2. "Do not take life too seriously. You will never get out of it alive." –Elbert Hubbard
---

3 ."From there to here, and here to there, funny things are everywhere." –Dr. Seuss
---

4. "Mix a little foolishness with your serious plans. It is lovely to be silly at the right moment." –Horace
---
5. "Humor is the great thing, the saving thing after all. The minute it crops up, all our hardnesses yield, all our irritations, and resentments flit away, and a sunny spirit takes their place." –Mark Twain
---
6. "Learn to let go. That is the key to happiness." –Buddha
---

7. "Most of the shadows of this life are caused by standing in one's own sunshine." –Ralph Waldo Emerson
---

8. "A good laugh overcomes more difficulties and dissipates more dark clouds than any other one thing." –Laura Ingalls Wilder
---
9. "Life is really simple, but we insist on making it complicated." –Confucius
---
10. "Now and then it's good to pause in our pursuit of happiness and just be happy." –Guillaume Apollinaire
Related: 13 Encouraging Quotes to Inspire You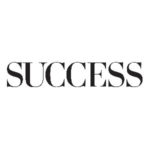 SUCCESS is your guide for personal and professional development through inspiration, motivation and training.