Warholism/The Facebook Effect
⇒ Warholism is the unending quest for fame and the desire to attract attention by any means. Millennials are using social media platforms such as YouTube and Facebook to achieve stardom. Eventually, it will lead to the Facebook Effect, which occurs when millennials expose too much of their personal lives in the public domain and come to regret these decisions later in life.
Hand-me-ups
⇒ Typically, we are accustomed to seeing parents hand down products, such as phones, to their children, but not with millennials! Millennials tend to buy technology that meets a particular need or suits their major interests. When they are bored with their purchases they will "hand them up" to Mom and Dad.
Tweenabees
⇒ Tweenabees are adults who desire to be tweens and consume the culture of 8- to 12-year-olds. They are the mothers who love Justin Bieber and the fathers who enjoy rocking out to the Disney Channel more than they should.
Massclusivity
⇒ Essentially, this term means exclusivity for the masses. Products designed for mass markets that are smaller in size and lower cost are still promoted as premium if they come from companies like Godiva, Cartier, Ralph Lauren and Mercedes. These exclusive brands connect with young people through digital platforms.
Instanity
⇒ Instanity
describes the addiction to an ever-increasing need for speed combined with an insatiable urge to multitask. Millennials want and need instant results, instant action and instant gratification. In the world of Facebook and Twitter, it matters less whether a story is true than who tells it first.
Millennial Facts
♦ The millennial generation, roughly 80 million members strong, is now larger than the baby boom generation, three times the size of Generation X and more than one-fourth of the U.S. population.
♦ Millennial spending shot up 13 percent from $270 billion in 2009 to $306 billion this year.
♦ More significant, discretionary spending increased 10 percent. Discretionary spending is estimated to increase another 10 percent from $62.7 billion to $69 billion among college consumers.
♦ The annual direct spending power of millennials is estimated to be $200 billion, with indirect spending power at $500 billion. Yes, that's billion.
♦ In contrast to older wealthy consumers, high-net-worth millennials define luxury brands much more in terms of
1. loyalty programs
2. experiential factors
3. unique offers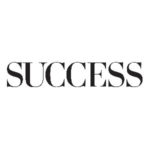 SUCCESS is your guide for personal and professional development through inspiration, motivation and training.