Introducing SUCCESS Accelerator, a New Membership for Inspiring Content
Whether you're an enthusiastic SUCCESS consumer or simply committed to constant personal growth, we've launched a new online curriculum for SUCCESS content called SUCCESS Accelerator, and we're giving readers first complimentary access to SUCCESS Accelerator for 7 days.
SUCCESS Accelerator offers students unprecedented membership access to today's most exciting thought-leaders through digital courses, live online training and in-depth interviews conducted exclusively for this Accelerator curriculum.
When you join the SUCCESS Accelerator monthly program, your membership includes training in four key learning centers:
LIVE Training and Q&A
Best of SUCCESS
Accelerator Exclusive Interviews
Success Accelerator Course by Brendon Burchard
LIVE Training and Q&A
Join monthly online training sessions taught by SUCCESS mentors such as Brendon Burchard, Mel Robbins, Tom Bilyeu, and more. These 45- to 90-minute sessions are conducted live, so you'll have the opportunity to ask one of these achievers the questions you have right now.
Most recently, Brendon Burchard led a livecast about 10 things successful people do. "My goal in this month's session is to help you re-evaluate where you're at and put some new practices into your life," Burchard said. "The first thing successful people do is view failure as a positive signal to success. In your life, where are you not making mistakes? Sometimes if there's no mess, there's no change happening."
Every month, you'll have an opportunity to not only receive training, but also direct future trainings to fit your personal needs through interaction, surveys, and providing your honest feedback to our team. The next SUCCESS Accelerator live session with Brendon Burchard is Saturday, June 3 for members only.
Related: Sample SUCCESS Accelerator for 7 days free.
Best of SUCCESS
Pulling from the archives of SUCCESS and from exclusive behind-the-scenes chats with modern thought leaders, this carefully curated content offers members a chance to self-select the learning method that works best for them. Best of SUCCESS features longtime friends and magazine contributors like Tony Robbins, John C. Maxwell, Dr. Mehmet Oz, John Addison, Coach John Wooden, Jim Rohn and more.
Best of SUCCESS training add-ons are hand selected from thousands of possible content, and are delivered in video, audio, and PDF format for quick and easy consumption.
Accelerator Exclusive Interviews
Discover strategies and tools for life, health and well-being through all-access, behind the scenes interviews you won't find anywhere else. Learn what your favorite thought leaders really think when the spotlights are turned down and they speak frankly about what it really takes to feel more focused, more confident, and more fulfilled.
Enjoy insightful interviews with experts like Dave Ramsey, Dr. Daniel Amen, Tom Bilyeu and more.
SUCCESS Accelerator Course by Brendon Burchard
Brendon Burchard's SUCCESS Accelerator 12-lesson program goes in-depth to discuss:
The #1 reason why most people plateau on their journey to success (and how to break through that glass ceiling to reach the next level of performance in your life)
A simple three-step process for finding motivation and leveraging it to break through obstacles that stand in your path
How to find that extra 10% of willpower and energy that will drastically accelerate your results, and get you closer to the goals you set for yourself
Plus, SUCCESS Accelerator offers you—as a committed student of personal development—a one-of-a-kind digital interactive experience with each other.
Network with fellow like-minded individuals who are seeking opportunities to grow and achieve inside SUCCESS Accelerator's welcoming online community. Participate in friendly contests, unique training events, and critical discussions for growth, while you expand your network and circle of influence as you connect with others who can help you along the way towards your journey to success.
Support one another through peer-to-peer coaching and guidance, and receive help from your fellow members as you hold each other accountable for taking action and growing together.
Participate in growth activities, "homework assignments" designed to spur action (and get you results), and even enter to win free prizes.
You'll discover the keys to unlocking your potential as you learn firsthand how to be excellent, achieve greatness and develop yourself as a successful individual. SUCCESS.com readers may sign up for 7 days free access to SUCCESS Accelerator for a limited time.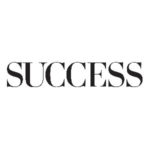 SUCCESS is your guide for personal and professional development through inspiration, motivation and training.