How These 4 Entrepreneurs Stay True to Their Mission
Why do you think people are attracted to businesses they deem authentic?
"We are constantly being bombarded online by companies trying to sell us things and so often, it feels forced or cheesy or sales-y. At the same time, we love when our friends post a hilarious Instagram story because it's relatable and gives us two seconds to smile during our busy day. It's a rare moment when a company can be the source of those two seconds. To be able to provide that moment, a company has to be authentic. The company has to become like that funny friend of yours who you look forward to chatting with or look forward to seeing their posts on social media."
—Nicklaus Morton, co-founder of Tipsy Elves, an ugly Christmas sweater company featured on Shark Tank that has more than $40 million in sales over the past five years
Related: The 12 Brand Archetypes: Which One Are You?
---
"Consumers vote with their dollars. They want to support like-minded businesses they can trust. In an era of fleeting brand loyalty, it's important to establish real connections with your consumers and show them who you really are. And most important, you need to walk-the-walk as this increasingly sophisticated generation of consumers can easily sniff out inauthenticity."
—Janie Hoffman, founder and CEO of Mamma Chia, an organic chia seed food and beverage company
---
"Our entire idea is to be as authentic in Italian living as possible—living in the old-school Italian country way, growing our food, cooking from scratch, raising and slaughtering our chickens. We might not be Italian, but we have truly created an authentic experience for our guests; from our garden to the seasonal, local traditional food served, to the music playing in the background at dinner. Even Italians say we do it better than most of them."
—Ashley Bartner, CEO and co-founder of La Tavola Marche, a farm, inn and cooking school in Italy
---
Before I could concentrate on being authentic with my brand…
I had to discover what my brand was and what differentiated us from everybody else in our industry. My specific industry, tattoo and piercing, is filled with a bunch of people who are all authentic to the basic core. We created a luxury brand of tattooing and piercing. We really differentiated ourselves in the market by having an upscale, female-friendly environment that clients felt safe and clean in.
One of the things Tony Robbins has ingrained in my head is…
If you want to do something great, find what other great people are doing and copy them. That's one approach. And I totally agree with that formula, but it's hard to be authentic when you're just copying somebody else. For me, I had to create my brand and then find business formulas I could copy and implement into my corporate structure.
People choose our shop over others because…
They feel safe. They know we're going to put our best foot forward, so they trust us. Trust is a big item overlooked by other companies. They think lower price and mass volume will mask what the clients are getting, and I don't agree with that. I would rather eliminate the lower end of the market and put myself in that luxury bubble. I look at brands like Louis Vuitton or Tiffany: They're not trying to be the cheapest or sell as many as they can. They'd rather hone their product to be a very upscale product where they know they have a small niche, but they'll cater to that niche perfectly.
My advice for aspiring entrepreneurs is…
Find out who you are and what you want to represent as a brand first before you jump in.
—Sean Dowdell, CEO and co-founder of Club Tattoo, a luxury tattoo and piercing studio with six locations in Las Vegas and Arizona with more than $10 million in annual revenue. Dowdell co-owns his business with Chester Bennington, the lead singer of rock band Linkin Park. Its celebrity clients include Guy Fieri, Slash, Amar'e Stoudemire, Tyson Chandler and Miranda Lambert.
Related: What Color Should Your Brand Be?
Courtesy of Tipsy Elves; Courtesy of Mamma Chia; Courtesy of Ashley Bartner; Sean Hartgrove
This article originally appeared in the September 2017 issue of SUCCESS magazine.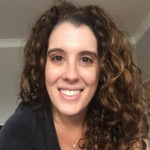 Jamie Friedlander is a freelance writer based in Chicago and the former features editor of SUCCESS magazine. Her work has been published in The Cut, VICE, Inc., The Chicago Tribune and Business Insider, among other publications. When she's not writing, she can usually be found drinking matcha tea into excess, traveling somewhere new with her husband or surfing Etsy late into the night.