Bethany Hamilton on Overcoming Obstacles and the Power of Resilience
Bethany Hamilton never saw it coming. The shark literally came out of the blue.
"The water was crystal-clear and calm…. The waves were small and inconsistent, and I was just kind of rolling along with them, relaxing on my board with my right hand on the nose of the board and my left arm dangling in the cool water. I remember thinking, 'I hope the surf picks up soon…' when suddenly there was a flash of gray," she writes in her book, Soul Surfer.
In a moment, the 13-year-old's life would be changed forever as a 14-foot tiger shark lunged onto the board. She felt pressure, some quick tugs. The water turned crimson and the girl started paddling toward the beach.
"My left arm was gone almost to the armpit, along with a huge, crescent-shaped chunk of my red-white-and-blue surfboard…" she writes.
After she made it to the hospital and survived a tremendous loss of blood, her story spread, the way shark attack stories often do. But the difference in Hamilton's story is what happened later, when she stopped being a shark attack survivor and started being an inspiration.
The now-33-year-old surfer was back in the news after the release of an April 2011 major motion picture based on her life, also entitled Soul Surfer. More recently, she has been busy with surfing competitions, media interviews, charity work and offering classes. Hamilton's touching interaction with 8-year-old Kendall Curnuck, whose Make-A-Wish request was to ride the waves with the "Soul Surfer," was the subject of an ESPN SportsCenter feature. She is tall, blonde and does not try to hide the small stump that was once her left arm.
Bethany Hamilton connected with values to overcome obstacles
Although Hamilton glosses over that day off the beach near her home in Kauai, Hawaii, she admits the whole thing became very real the next day, in the hospital, when she looked down "to see what was left."
"My first thoughts were just looking down and seeing that I only had one arm. It was a weird feeling," she says.
Hamilton's reaction to what would have been a devastating game-changer for most 13-year-olds is a testament to how her life has played out since then. She did not spiral into self-pity, depression or a lifelong career as a victim. Instead, she connected with the values instilled in her by her parents.
"I focused on the things that were really important to me at that time—my faith in Jesus Christ, my family, being grateful that I was still alive and that I could survive such a traumatic event," she says.
Not that it was easy. Hamilton needed help with everything—her hair, getting dressed, doing things around the kitchen. She doesn't often wear shoes, so, thankfully, that wasn't an issue. "The main thing I really couldn't do—I could probably figure out how to do it—was music," she says now. "Guitar and ukulele were a big part of my life."
Most troubling for the shy teen was dealing with the reactions of others. "Learning how to deal with people and their reactions to my life is one of the most challenging things… people staring at me, people asking rude questions, dealing with media, stuff like that," she says.
Bethany Hamilton's return to the ocean
By far, however, the biggest and most important challenge for Hamilton was her return to surfing. Born to Tom and Cheri Hamilton, surf nuts who had moved to Hawaii because of the waves, Hamilton practically grew up in the ocean surfing with her brothers. "There was, after all, saltwater in the bloodline," she writes in her book.
Hamilton describes surfing as "an addiction, a pleasure rush indescribable to anyone who has not experienced it. And when it grabs you, it won't let go." She began surfing when she was 5; by the time she was in grade school, she was entering competitions—and winning. By the time she was 13, competitive surfing had become a way of life and her family was solidly behind her.
Although the prospect of returning to the water after the shark attack was daunting, Hamilton says not going back would have been scarier.
"Surfing for me is more than my lifestyle; it's my passion, my love and it's a part of me," she says. "Shark attacks are very rare, and that was not really my issue going back in the water. It was more whether or not I would be able to surf again. My love of surfing just pushed me to go try again."
About a month after her accident, Hamilton was back in the ocean and surfing, this time with a modified board that made it easier to paddle with one arm. Before long, she began surfing competitively. In 2004, Hamilton won the ESPY Award for "Best Comeback Athlete" and was presented with a "Courage" award at the Teen Choice Awards. In 2005, Hamilton won the NSSA National Championships in the "explorer womens" division, and in 2008, she began competing full time in the Association of Surfing Professionals World Qualifying Series (WQS).
Bethany Hamilton on believing in herself
Hamilton doesn't necessarily see herself as brave. When asked how she was able to overcome her obstacles, she almost shrugs it off. "I guess I just like to challenge myself and push myself harder to do things that I don't think I can, to do things that other people do not think I can. It pushes me. I push my own personal limits," she says.
And then there is her abiding faith, which has provided strength. "If it weren't for that, I would not have the ability to move on and press forward and do things that people doubted I could ever do. Even do the things I doubted I could do," she says.
There are still everyday frustrations, but these disappear when Hamilton slips into the ocean. The most enduring issue for her is the very thing she uses to promote her inspirational message: her fame.
"It's hard to go anywhere and not worry about people recognizing me. Your privacy is pretty much diminished. But I just have to believe that I am going to help people through this. The best thing about fame is that I can share my story and bring hope to other people," she says.
The power of resilience
And her advice is simple for those people who have suffered a setback: Get moving again.
"Whatever your situation might be, set your mind to whatever you want to do and put a good attitude in it and I believe that you can succeed. You are not going to get anywhere just sitting on your butt and moping around," she says.
And that is at the core of what Hamilton wants people to see—not a girl who lost an arm or who survived a shark attack, but one who overcame fear and disability to excel in the thing she loves most: surfing.
"I love surfing very much," she says. "What I have accomplished through surfing gives me motivation throughout the day. It brings me joy. It helps me appreciate everything I have been given."
This article was updated July 2023. Photo by Chris Rubino/Shutterstock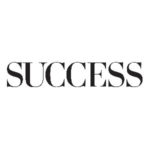 SUCCESS is your guide for personal and professional development through inspiration, motivation and training.