Your June Action Plan: 10 Ways to Get Back Your Work-Life Balance
Your Action Plan is a monthly to-do list of tips straight from SUCCESS magazine—10 things you can do right now to improve yourself and your life. To make time for family, friends and you! This is your month to focus on balance, mental nourishment and relaxation.
Ready? Here's what you can do to make June a great month:
1

. Nickel and Dime

By the end of the week, create a budget based on your priorities. Look at your bank statements and determine whether your spending habits reflect those priorities.

Read: 3 Ways to Spend Your Money Wisely
2

. Family First

Today, call your family and schedule a summer barbecue. Make a plan to gather loved ones to serve as a reminder of the important things in life.

Read: Guy Fieri Shares What Feeds His Appetite for Life
3

. Time Out

This week, log every time you were distracted. At the end of day seven, add up the wasted hours and make a plan to cut that number in half next week.

Read: 4 Steps to Mastering the Art of Focus
4

. Rest Assured

This weekend, find an activity that promotes mindfulness and rest. Commit to going once a month and note your newfound peace of mind.

Read: What It's Like to Float in a Sensory-Deprivation Tank
5

. Draw Your Line

This evening, sit down and devise a work-life balance plan. Choose the moments that can't be missed and set reminders in your phone.

Read: Dads Struggle With Work-Life Balance, Too
6

. Let It Sizzle

Try a new recipe tonight. Invite a friend or loved one. Push yourself out of your comfort zone and laugh off the mistakes.

Read: How I Grew by Learning How to Cook
7

. Say Cheese

Make a point to smile 30 times today. Watch it spread across your workplace and note your increased happiness throughout the day.

Read: 33 Ways to Feed Your Soul
8

.

Jam Out

Tonight, make a playlist of your favorite confidence-boosting songs. Listen during your commute and watch the traffic jams fade away.

Read: 12 Confidence-Boosting Songs to Pump You Up
9

. Insta-Inspiration

Find three new thought leaders in your field. Check out their social media pages and get a boost of inspiration.

Read: My Way: 16 Things That Inspire Me Daily
1

0

. Friend Zone

Have lunch with a co-worker you don't know very well. Get to know more than his or her name. Commit to doing this once a month.

Read: John C. Maxwell: 5 Employee Perks That Should Be Standard in Every Company

This article originally appeared in the June 2016 issue of SUCCESS magazine.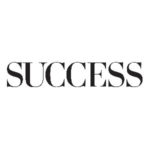 SUCCESS is your guide for personal and professional development through inspiration, motivation and training.