When Preparation Meets Opportunity
"Just do your work." That advice from a high-school drama teacher hit home with Matt Damon. The young actor knew doing his best— even if no one else seemed to notice—was the only way to succeed.
Even if it meant losing 40 pounds in 100 days to play a heroin addicted Gulf War veteran in the 1996 film Courage Under Fire—a decision others cautioned him against for health reasons. Or devoting a year to writing the critically acclaimed Good Will Hunting. Or spending hours on the firing range and learning to box so he'd know how to carry himself in the role of a trained killer in the 2002 film The Bourne Identity. Or going with police on a drug raid in preparation to play a dirty cop in The Departed in 2006.
In most cases, Damon reaped rewards for his preparation and hard work. The studios waged a bidding war for the script for Good Will Hunting, which landed an Academy Award for best original screenplay, as well as several other nominations. He received some 30 script offers within a week after The Bourne Identity opened.
But although he had poured himself into his role for Courage Under Fire, his performance garnered little attention from critics. Damon was crushed that his sacrifice was for nothing. Then came a chance meeting with a legendary director.
While filming Good Will Hunting, co-star Robin Williams introduced the young actor to Steven Spielberg, who recognized Damon but couldn't place him. "He said, 'What movie have you been in?' " Damon recalls in an Inside the Actors Studio interview. "I said, 'I was in Courage Under Fire.' He said, 'I loved you in that movie. I
was thinking I wanted you to play Private Ryan, but I thought you were too skinny.' "
And that, says Damon, was how Spielberg cast him in the title role of the 1998 blockbuster, Saving Private Ryan. It turned out doing the work was all the preparation Damon needed.
Preparing for Greatness
Want to increase your learning and earning potential? Prepare and persist.
Learn while you commute.
Listening to educational audios while commuting 12,000 miles annually for three years can be equivalent to two years of college study.
Read up.
While experts debate the number of books you must read to make you an expert on a topic (somewhere between 3 and 300), many tout reading as the key to success.
Teach someone what you know.
Teaching others reinforces your own abilities, helps you look at a subject in different ways and inspires you to learn your subject inside and out.
Practice, practice, practice.
But remember Vince Lombardi's advice: "Only perfect practice makes perfect."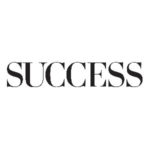 SUCCESS is your guide for personal and professional development through inspiration, motivation and training.