What Rent the Runway's Project Entrepreneur Is All About
Like many founders who have seen success, Jennifer Hyman wanted to give back to other entrepreneurs.
Related: The Virtue Jennifer Hyman Values Most in Others
"I've been given this unbelievable opportunity—this dream career," she says. "I've raised more money than any other woman in this country. I know that there are thousands of women, millions of women, who should also be in my position."
Hyman and co-founder Jenny Fleiss started Project Entrepreneur in partnership with UBS, a financial services firm, to help other female entrepreneurs with their nascent businesses. Hyman says that instead of holding conferences or inspirational talks, they went for a more hands-on approach to helping.
Related: Jennifer Hyman on Taking Risks for Something You Believe In
"The point of Project Entrepreneur is to get tactical feedback on how to bring your idea from Point A to Point B," Hyman says. "There are a lot of women who have $1 million businesses, and very few that have $50 million or $100 million businesses."
The way to help women get from $1 million to $100 million? "You actually need a network," Hyman says. "You need support. You need people who are going to do things for you. You need advice about your product road map, your technology, your marketing plan."
To do this, Rent the Runway incubates companies in its New York City office as part of a five-week accelerator program, holds a venture competition, holds city-specific events and has a digital hub for entrepreneurs.
Related: How Jennifer Hyman Is Disrupting the Way We Get Dressed
This article originally appeared in the December 2017 issue of SUCCESS magazine.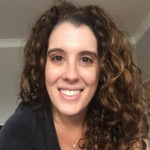 Jamie Friedlander is a freelance writer based in Chicago and the former features editor of SUCCESS magazine. Her work has been published in The Cut, VICE, Inc., The Chicago Tribune and Business Insider, among other publications. When she's not writing, she can usually be found drinking matcha tea into excess, traveling somewhere new with her husband or surfing Etsy late into the night.