Web Extra: Summer Best Sellers from the 1950s to 1990s
The New York Times listed these books as past top summer sellers, and many stand the test of time.
FICTION
1951: The Caine Mutiny by Herman Wouk—A neurotic ship captain's obsessions with minor missteps by his crew was so extreme that the ship's safety is compromised. A lieutenant who takes command is later court-martialed.
1961: The Agony and the Ecstasy: A Biographical Novel of Michelangelo by Irving Stone—A look at the psychology and passions of a peerless artist.
1971: The Exorcist by William Peter Blatty—A fictionalized account of the true story of a child's demonic possession in the 1940s.
1981: Noble House: The Epic Novel of Modern Hong Kong by James Clavell—In 1963 Hong Kong there's kidnapping, murder, financial flimflams and natural catastrophes.
1991: The Kitchen God's Wife by Amy Tan―Pearl Louie Brandt hates her mother Winnie's criticism, superstitions and negativity, which has scarred their relationship. Pearl has multiple sclerosis, but hasn't told her mom, and Winnie has some astonishing secrets about her youth in China.
2001: Suzanne's Diary for Nicholas by James Patterson—Book editor Katie Wilkinson has been dumped by her beau Matt, who mails her a diary written by his late wife, Suzanne. Mystery and suspense ensue along with a teary character study of Suzanne and Matt.
NONFICTION
1951: A Soldier's Story by Omar Nelson Bradley—The "G.I. General" gives his account of World War II.
1961: The Making of the President, 1960 by Theodore H. White—A reporter's analysis of how John F. Kennedy reached the White House while Richard M. Nixon failed.
1971: Bury My Heart at Wounded Knee by Dee Brown—American Indians repeatedly suffered at the hands of the government.
1981: The Beverly Hills Diet by Judy Mazel—A Hollywood nutrition guru outlines a regimen.
1991: Chutzpah by Alan M. Dershowitz—A prominent law professor reflects on Jews in America.
2001: John Adams by David McCoullough—Lauded biographer, largely through letters, paints a little-known early president as a hero.
Check out SUCCESS magazine's list of best entrepreneurial books.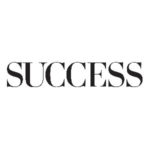 SUCCESS is your guide for personal and professional development through inspiration, motivation and training.