Top of Mind: Tips and Tactics for Life and Work
A founder's job is always changing. Instead of doing, I have to be more focused on delegating. I've helped to hire a team that is much better at doing than I am. Now I am forcing myself to spend more time on setting goals and deadlines rather than getting into the details. This focus is making me less worried about how and more focused on what and when. I have more time to think about the future of our business.
—Gautam Gupta, co-founder and CEO, NatureBox
I don't know where I would be without Airbnb, the online community marketplace that lets you rent other people's accommodations. Not only has it saved me hundreds of dollars on hotels, it has also allowed me to find my own home(s) away from home. By renting short-term apartments instead of staying in hotels, I'm able to buy groceries and eat healthier on the road, have free access to Wi-Fi, free parking for my rental cars and, perhaps most important, feel more like a local than a business tourist.
—Joanna Griffiths, founder and CEO, Knix Wear
I've always been creative. However, this winter I found a new outlet for my creative self: pottery making. I use my creative side to envision the pot or plate or cup I want to create. What's unique about this experience is that the object often has its own opinion about what it wants to be and takes me to places I don't expect. Of course, I am developing new skills (it's harder than you think), and I find it's a positive release of frustrations, fatigue and angst.
—Ricky Eisen, president and founder, Between the Bread
I like to take on new challenges outside of work. I took up kitesurfing, then snowboarding. Last year I looked for a new challenge—the Ironman competition. I wasn't sure if I could do this at the age of 55. I signed up for the Miami Half Ironman in October and set a goal to complete the race. I finished and was so motivated I'm signed up again and looking to shave an hour off of my time. The training keeps me in shape, and I've been recruiting others to join. My 6-year-old joins me on the runs on his scooter, and three of my kids are also running. My 14-year-old does some of the biking with me.
—Bob Diener, president and co-founder, Getaroom.com
Between being an entrepreneur and owning my own law practice, sometimes life can get a little sticky. My advice is to find something you love to do that will put you in a different mindset, and for me that's cooking with my husband most nights. There is just something about boiling, sautéing and baking that soothes the soul.
—Lindsay Steele, president and CEO, Sticky Shoes
Getting up early has been a practice I've found useful since I was a kid with a rather large paper route. Back then, Sunday newspapers were so fat, I couldn't get them all on my bicycle. My dad would crawl out of bed at 3:30 with me, and drive me downtown to load up the back seat with papers fresh off the presses. One Sunday morning, my father said with a wink, "Dan, only one person is making money this morning!" Ever since then I'm up at 3:30!
—Dan Lee, founder and CEO, NextDesk
Life and work are all about finding and doing what you love, and being passionate about it. This will change as you go through life. You have to shed skins and re-create yourself many times, which is easier said than done and requires overcoming fears, taking risks and making tough decisions. Two books that helped me in this journey are Joseph Campbell's Pathways to Bliss
and Chip and Dan Heath's Decisive: How to Make Better Choices in Life and Work
. (Disclosure: ARTS is a case study in Decisive
.)
—Matt D'Arrigo, CEO of ARTS | A Reason to Survive
When my business partner, Rob Bohorad, and I decided to reintroduce Yuengling's Ice Cream, we had passion and business-ownership experience. What we didn't have was ice cream experience. We hired a consultant to help us navigate the waters of this specialized industry; it was the best decision we made. Whenever we hit a spot that we're unsure about, we consult experts in that area. We're not afraid to ask for help, and we don't try to do it all on our own.
—David Yuengling, president, Yuengling's Ice Cream
One thing that has been valuable is getting my family involved with my business so they get the joy of seeing a product go from concept to the mass market. My 13-year-old came up with the name for our latest children's product that was inspired by my 7-year-old when she got lost at Six Flags. I might not be able to attend each volleyball or basketball game, but I truly hope that they've learned invaluable business skills by being immersed in my business life!
—Willie Wu, founder, BuddyTag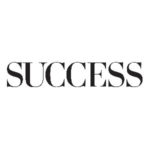 SUCCESS is your guide for personal and professional development through inspiration, motivation and training.