Top of Mind: Better Life, Better Business
My pet project right now is thinking about how our culture scales as we grow. This involves rethinking how we work. People have dramatically changed how they live and work over the decades—but our work environments have not kept pace with this change. I think organizational culture needs to be transformed so that it matches today's reality. As part of this project, I am working with the HubSpot team to figure out what kinds of changes we can put in place to build a company and culture that will endure. One example is HubSpot's unlimited vacation policy (we do not limit or track how much vacation our employees take). Another is our "no doors" policy (versus the "open door" policy in place at many organizations). Everyone at HubSpot, including the executive leadership, works out in the open— there are no corner offices. I'm looking for more ways to make our culture remarkable so that we can continue to attract and engage the best people on the planet.
Dharmesh Shah, chief technology officer and co-founder, HubSpot
Working out is my path to a clear mind, which is required for me to maximize productivity. Sprinting, yoga, hiking and skiing are my athletic activities of choice these days.
Alyssa J. Rapp, founder & CEO, Bottlenotes Inc.
Quirky is a high-pressure atmosphere. We push the absolute limits of every single day we have. Doodling, breaking, building, shipping, prettying, counting, labeling, collaborating, coding and inventing.
Every good machine needs time to get tuned up or re-calibrated. To kick off 2013, I implemented a new work policy that is called the Quirky Blackout, where the first week of every new calendar quarter will be lights out.
We are going to shut down the entire machine for four weeks this year. This is a full, mandatory shutdown of all internal activities. Lights out. Deep breath.
This is time for us to explore other creative interests. Relax without worrying about what we're missing. Time for us to get our head back into the game. For some of us, time for us to clean our apartments, see the dentist and buy a new pair of kicks.
A time, where all of us as a team can all relax simultaneously and know that there is nothing to worry about. A time for us to reflect on the successes and failures of the prior quarter and prepare mentally for the one to come.
At Quirky, we strongly believe in judging output and not input. We think that absolutely amazing things can happen in the most unconventional of ways, which is what led us to build this machine in the first place. We are intent on building a business and culture that endures.
This is an experiment, and I am incredibly excited to see how this works. My thesis is centered around the fact that this will lead to better work, more beautiful products and an emotionally balanced team. Happy breathing.
Ben Kaufman, founder of Quirky
I have followed the simple weekly practice outlined in my new book, TWEAK IT: Make What Matters to You Happen Every Day, for the past few years. It guides me to deliberately fit all the pieces of my work and life together day to day in a way that allows me to do my job, take care of myself, manage my personal finances, connect with and care for my friends and family, and maintain my career, home and car.
Not only does the TWEAK IT practice help you as an individual, but it can help your business. If you offer flexibility in how, when and where work is done by your employees, they need to know how to capture and use that work flexibility to manage their everyday lives on and off the job. And do it in a way that works for you, for them and for the team. Most people have no idea how to do that. They are still waiting for someone else (you, perhaps) to say, "Turn off your BlackBerry," "Go have lunch with a friend," "Take a vacation." If you want employees to bring the best of themselves to the table every day in a world of constantly competing demands, encourage them to learn to "tweak it."
Cali Williams Yost, CEO of Flex+Strategy Group /Work+Life Fit, Inc., author of Tweak It: Make What Matters to You Happen Every Day
I've met a lot of really smart people in the web world with cool ideas, but making something of value requires more than tech skills or imagination; it requires common sense, humility and the ability to watch situations very closely in order to see where help is needed. I am not that good at it, but I'm getting better.
I have spent the past three New Year's doing Vipassana 10-day silent retreats. I did them at first for personal reasons, but quickly found that they were helping me to slow down and think through all my business situations much, much better. I now give paid vacation days to anyone in our company who wants to go on one.
Maxwell Ryan, founder of Apartment Therapy
Spending time with people who you think are successful and admire is invaluable and oftentimes very fun. I'm excited about attending the Magic Project Trade Show in Las Vegas. I tell all my employees that I want to have fun and make money, and you can do both and both are important.
Greg Selkoe, CEO and founder, Karmaloop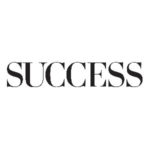 SUCCESS is your guide for personal and professional development through inspiration, motivation and training.