The SUCCESS Guide to Simplifying Your Life
Your action plan for a stress-free life starts here. From budget-friendly tips on eating healthy, to generating creative ideas, to focusing on your strengths, this guide will help you simplify some of the tough-to-handle tasks in your life.
Let's get started!

THE VITAL FEW, THE TRIVIAL MANY
For your best productivity, prioritize what's really important.
READ MORE
TINY HOME IN A BIG CITY
By simplifying our space, we inadvertently simplify our lives.
READ MORE
GO GREEN
Healthy eating doesn't have to consume your wallet or relaxation time.
READ MORE
CARRY-ON STATE OF MIND
Travel light with capsule packing.
READ MORE
CIRCLE OF TRUST
Know when it's time to cut ties with a friend.
READ MORE
CLARITY DAY
Carve out time to refocus your mind and quiet your spirit.
READ MORE
THE SHIRITORI METHOD
Play a word game to generate new ideas.
READ MORE
STRONG SUIT
Identify your strengths to focus your vision and boost performance.
READ MORE
This article originally appeared in the December 2017 issue of SUCCESS magazine.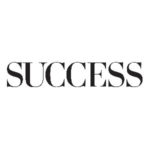 SUCCESS is your guide for personal and professional development through inspiration, motivation and training.