The SUCCESS Guide to Crushing Your New Year's Resolutions
The new year is here, and you have big goals to accomplish! Whether your resolution is getting in shape, reading more or using your time wisely, this definitive guide will help you stick to it.
Ready to get started? From January to December, let's make this your best year ever!
GET AHEAD OF THE CURVE
Anticipate your weak spots with these common goal-setting mistakes.
READ MORE
BIG GOALS FOR EVERY LIST
No. 1: Become a deep practitioner in something.
READ MORE
GET FIT, STAY FIT
No. 4: Choose your food wisely.
READ MORE
THE RESOLUTION DIRECTORY
Still need some growth ideas? Here's the ultimate list.
READ MORE
STAY THE COURSE
A bit of inspiration from the previous year. Tune into SUCCESS Insider and use these tips to keep making progress toward your goals.
GET BACK ON TRACK
It happens to us all. Overcome failure by making a come-back plan.
READ MORE
REINVENT YOURSELF
Sticking to your resolutions is the first step. Here's how to round out the transformation.
READ MORE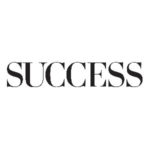 SUCCESS is your guide for personal and professional development through inspiration, motivation and training.