The SUCCESS Best-Seller List: November 2015
SUCCESS presents, for the first time, the authoritative list of personal development best-sellers in a monthly top 10 named the SUCCESS Best-Seller List. Topping the first-ever list for SUCCESS, Big Magic: Creative Living Beyond Fear by Elizabeth Gilbert; Intentional Live: Choose a Life that Matters by John C. Maxwell; Wake up Happy: The Dream Big, Win Big Guide to Transforming Your Life by Michael Strahan; and more.
To assemble the list, we enlisted the help of digital analytics firm Nielsen—the company who tracks viewership for television ratings—to gather information about the top personal development books sold in bookstores and newsstands, approximately 16,000 locations across the United States. Nielsen provides this "point-of-sale" bookstore sales data for more than 500,000 different book titles across multiple genres in weekly Nielsen BookScan reports.
In addition, SUCCESS pulls data from verified third-party sales channels, such as independent book sales, bulk sales and author sales. The SUCCESS Best-Seller List features the Top 10 personal development books with a retail price greater than $7.99 USD, chosen based on monthly sales completed 45 days prior to the magazine's on-sale date. The "personal development" genre includes books that encompass activities that improve awareness and identity, develop talents and potentials, build human capital and facilitate employability, enhance quality of life and contribute to the realization of dreams and aspirations.
The new SUCCESS Best-Seller List will be shared first on SUCCESS.com on the second Friday of every month and in the monthly issue of SUCCESS magazine. Stay up-to-date on leading authors and personal development titles as you continue your journey to be your best self.
1. Extreme Ownership: How U.S. Navy SEALs Lead and Win
By Jocko Willink and Leif Babin (St. Martin's Press)
Learn lessons for life and business from hard-hitting Navy SEAL combat stories.
2. StrengthsFinder 2.0
By Tom Rath (Gallup Press)
Do you do what you do best every day? Chances are you don't. From the cradle to the cubicle, we devote more time to fixing our shortcomings than to developing our strengths.
3. The 5 Love Languages: The Secret to Love That Lasts
By Gary Chapman (Northfield Publishing)
Falling in love is easy. Staying in love—that's the challenge! How can you keep your relationship fresh and growing amid the demands, conflicts and just plain boredom of everyday life?
4. Big Magic: Creative Living Beyond Fear
By Elizabeth Gilbert (Riverhead Books)
The best-selling author of Eat Pray Love offers a path to the vibrant, fulfilling life you've dreamed of.
5. The Total Money Makeover: A Proven Plan for Financial Fitness
By Dave Ramsey (Thomas Nelson)
Build up your money muscles with America's favorite financial coach.
6. Mindset: The New Psychology of Success
By Carol S. Dweck (Ballantine Books)
After decades of research on achievement and success, the Stanford University psychologist has discovered a truly groundbreaking idea: the power of our mindset.
7. How to Win Friends and Influence People
By Dale Carnegie (Pocket Books)
Go after the job you want and get it! Take the job you have and improve it! Take any situation you're in and make it work for you!
8. Brave Enough
By Cheryl Strayed (Knopf)
The best-selling author of Wild presents a collection of quotes—drawn from the wide range of her writings—that capture her wisdom, courage and outspoken humor.
9. Rising Strong
By Brené Brown, Ph.D. (Spiegel & Grau)
When we deny our stories, they define us. When we own our stories, we get to write the ending.
10. The Gifts of Imperfection
By Brené Brown, Ph.D. (Hazelden Publishing & Educational Services)
A leading expert on shame, authenticity and belonging shares what she's learned from a decade of research on the power of wholehearted living—a way of engaging with the world from a place of worthiness.
SUCCESS analyzes a combination of sales data acquired from Nielsen BookScan and from a variety of independently verified sources within the personal development industry. This list represents sales from Nov. 2 to Nov. 29, 2015.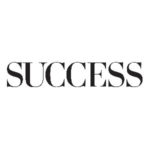 SUCCESS is your guide for personal and professional development through inspiration, motivation and training.