The Challenges and Triumphs of Growing a Nonprofit
Kristina Marshall got in on the ground floor of Winning Futures, the educational nonprofit she leads as president and CEO. Marshall was a high school senior in Warren, Mich., in 1994 when she was introduced to the new program by its founder, Sam Cupp, an automobile dealer and entrepreneur who helped kids with mentorship and scholarships. He challenged students to a contest that involved writing a five-year life plan. Marshall won $1,000, six mentoring sessions with Cupp and a week's use of a red Corvette convertible, which she drove to her senior prom.
Abandoning plans to follow her dad into environmental engineering, Marshall switched to business administration and told Cupp she wanted to be Winning Futures' first program director. He hired her when she graduated from Michigan Technological University in 1998 and groomed her for two years before relinquishing the reins to her and Laurie Tarter, who is now vice president.
The early years were a struggle. Many initial donors had fulfilled their three- to five-year commitments, and Marshall had to master fundraising. "I was only 21 when I started, so I had a lot of learning to do about myself and my leadership skills and how to develop them to have people want to follow me [and be] inspired, versus just telling them what to do."
Much of the early support was auto-related, so Marshall and her tiny staff realized the need to diversify. Most new contributions were relatively small—$10,000 to $25,000—and relatively easy to replace. The organization kept six to nine months of operating capital on hand.
During the recession, Marshall says Winning Futures survived by making internal cuts and going after "dollars from industries that were actually thriving at that time, like turnaround and merger-and-acquisition companies."
In late 2008, after research at Saginaw Valley State University proved that Winning Futures' approach helped kids continue their education and find rewarding careers, the nonprofit began national sales of its program, including its workbooks and training manuals.
The next year, the nonprofit merged with the struggling RARE (Recognize and Reward Excellence) Foundation, which celebrated everyday heroes and awarded scholarships. Winning Futures absorbed RARE's programs and donor base, a critical move that might have averted layoffs, Marshall says. Through RARE, Winning Futures also inherited sponsorship of the Detroit Tigers' opening-day party, a continuing success.
Another key to growth has been Marshall's involvement with the Detroit chapter of the Entrepreneurs' Organization. She joined in 2009 through the Accelerator Program, which helps first-stage entrepreneurs whose businesses have annual revenue of at least $250,000 to get to the $1 million level. Winning Futures' revenue was then at $500,000. It hit $1 million in 2012 and is now at $1.4 million. Marshall, the only nonprofit leader in EO Detroit, will become its first female president in June.
Winning Futures' programs are used by 11 Detroit-area schools, a number expected to reach 14 by year's end. About 250 volunteers mentor as many as three kids for an hour a week for a school year. Other types of mentoring are handled by the nonprofit's staff, which has grown to 10 full-timers and one part-timer. The various programs will serve about 1,400 area students this year, and Marshall estimates that, nationally, Winning Futures has assisted about 30,000 kids. It has awarded more than $1.7 million in scholarships funded by a Cupp family endowment.
Marshall, 37, spends only a day or two in the office each week. The rest of the time, "I'm out raising funds, making connections and building a board of directors. The team here at our office makes all the magic happen in our schools and with our students."
Business partners range from the large GM and Chrysler Foundations and Walmart to the modest Warren Rotary Club. Through United Way for Southeastern Michigan, Winning Futures has received grants to identify and work with potentially at-risk students. A pilot program, Keys to College, helps students navigate higher-education opportunities. The last time results were surveyed, in 2011, 95 percent of those mentored through the nonprofit had continued their education past high school, and 96 percent were employed—when the jobless rate in the area ranged from 11 to 18 percent.
Warren Consolidated Schools provides office space for Winning Futures at no charge. "It's great for the budget and keeps us close to students," Marshall says. "We are busting at the seams and being creative and innovative in where we put people. It's a good problem to have."
Marshall's slew of honors includes the WONder Woman Award from the Women Officials Network, but Marshall singles out Winning Futures' designation as the best-managed nonprofit with revenues under $3 million by Crain's Detroit Business last year as "kind of on our bucket list, and to receive that during our 20th anniversary was just icing on the cake."
---
Her Strategies
Winning Futures CEO Kristina Marshall offers these tips for success:
• Surround yourself with an amazing team. "I feel we've been so successful because of the staff, their dedication, their passion, and that their core values match those of the organization."
• Have a process that helps with strategic planning and goal-setting. "For nine or 10 years, we've been using the Entrepreneurial Operating System. It's a good, old-fashioned pen-and-paper, two-page snapshot strategic plan."
• Value the relationships you build. Make sure supporters know how important they've been to your organization's success and let them help celebrate that success.
• Empower others around you. "Let them fly [and] learn from their mistakes. If you support and cultivate them, they'll be great leaders."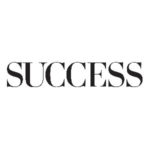 SUCCESS is your guide for personal and professional development through inspiration, motivation and training.