What was your most valuable lesson from 2012? Catch up on SUCCESS' most read articles this year and put your 2013 game plan into action today.
Clipix, Evernote and Cozi are among the helpful organization apps you can use.
by K. Shelby Skrhak | Top viewed article in September 2012
Believe it or not, sorting through the App Store for productivity apps isn't particularly productive. With thousands of apps with varying degrees of complexity (some of which really shouldn't call themselves an app), it can be difficult to sort the clutter of links, images, videos, social media, shopping and documents all online. Simple day-to-day life isn't always so simple anymore.
Here's a list of 7 organization apps to help you run your life more effectively…. CONTINUE READING
Five Essentials from Brain Expert Daniel Amen, M.D.
by Dr. Daniel Amen | Top viewed article in July 2012
Brains rule the world.
They run the stock market, huge corporations, the mom-and-pop shops down the street. Your brain governs everything you do: how you think, how you feel, how you act, how you get along with other people.
In my work as a physician, psychiatrist and professor, I strive to spread the message that if your brain works right, you work right.
And as medical director of the Amen Clinics, I apply brain imaging science to clinical psychiatric practice, helping people overcome depression, brain injury and other debilitating issues through rediscovering brain health. We do a study called SPECT Imaging that looks at blood flow and activity patterns, illustrating how well your brain is working. It's very clear from over 73,000 brain scans that when your brain has trouble, you are much more likely to… CONTINUE READING.
3. "5 Lessons from Denzel Washington"
Take a page from the Academy Award winner and master of relationships in the movie industry.
by K. Shelby Skrhak | Top viewed article in October 2012
In the November 2012 issue of SUCCESS magazine, Oscar award-winning actor Denzel Washington opens up to entertainment writer Mike Zimmerman about the unforgettable roles he's played (including a surprising television commercial) and working with his director friend, the late Tony Scott, who passed away weeks after this SUCCESS interview.
In creative endeavors, find a partner who brings out your best. The star of Crimson Tide, Man on Fire and Unstoppable cultivated a decades-long relationship with the late director Tony Scott, who Washington describes as "a genuine friend." He told the press after Scott's untimely death in August 2012, "Tony Scott had a tremendous passion for life and for the art of filmmaking and was able to share this passion with all of us through his cinematic brilliance." They made five films together… CONTINUE READING.
4. "Keeping Up with Kim Kardashian"
How Kim Kardashian is Selling More Than Gossip
by K. Shelby Skrhak | Top viewed article in January 2012
Read these, achieve more.
by Erin Casey | Top viewed article in August 2012
17 Ways to Bring More Creativity into Your Daily Life and Work
by Patty Onderko | Top viewed article in February 2012
7. "America's Most Blissed Out Cities"
The Midwest dominated the list of most joyful U.S. cities. Find out how your favorite town stacks up.
by Sara Vigneri | Top viewed article in May 2012
8. "Napoleon Hill's 17 Principles of Personal Achievement"
Whatever the mind can conceive and believe, the mind can achieve.
by Napoleon Hill | Top viewed article in June 2012
9. "Making a Difference: Invisible Children"
Helping young victims in war-torn Africa
by Sally Deneen | Top viewed article in March 2012
10. "Mel Robbins: Take Control of Your Day"
What's the first thing you did this morning? I bet it was reading messages on your cellphone. The question is why?
by Mel Robbins | Top viewed article in April 2012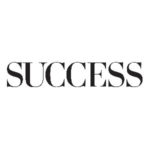 SUCCESS is your guide for personal and professional development through inspiration, motivation and training.