Overheard: TV Critics Association Press Tour
Here's an inside peek into what was said during the Television Critics Association press tour:
"You absorb like a sponge in this business every single opportunity and every single piece of advice and all the thinking that's around you, and it's up to you to use all that to take it to the next level."
—Christina Aguilera, singer, star of The Voice
"Trying too hard? There's no such thing as trying too hard."
—Leslie Moonves, president and CEO of CBS
"If I ask a group of 15-year-old girls today, 'What do you want?' They go, 'I want to be famous.' That is not a good thing for me to hear. I want them to say at least, 'I want to be accomplished. I want to be happy. I want to make a difference.' "
—Tennis legend Billie Jean King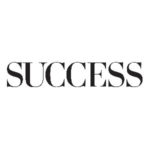 SUCCESS is your guide for personal and professional development through inspiration, motivation and training.