NASCAR Legend Jimmie Johnson Opens up About Going the Extra Mile in March Issue of SUCCESS Magazine
DALLAS—Six time Sprint Cup Champion Jimmie Johnson opens up about his road to success in one of the most demanding and unpredictable sports on the planet in the cover story for the March 2016 issue of SUCCESS magazine, on newsstands February 10th. In an exclusive interview with sportswriter Don Yeager, Johnson opens up about the hard-won lessons he has learned throughout his career and shares insights on how to build a team strong enough to go the extra mile.
"We have a great team…And we are constantly adjusting, working to get better. Last year's accomplishments are just that… last year's. Heck, last week's accomplishments don't mean much around here."
—Jimmie Johnson tells SUCCESS magazine, March 2016 cover story
The issue also pays tribute to famed basketball player and UCLA coach, John Wooden. The feature article, titled "Unforgettable Greatness," offers a deep look at the legendary player and leader through four essays from people he inspired personally. The four as-told-to essays are from NBA icons, including Dale Brown, Chip Engelland, Cori Close and Nan Wooden.
Also Inside This Issue
The March 2016 issue of SUCCESS magazine, spotlighting Jimmie Johnson, tackles teamwork and offers a number of perspectives on how to build (and drive) a team that will take you across the finish line. Among other features, it highlights:
"General Knowledge"—Former U.S. Army General Stanley McChrystal discusses how the strategies he implemented to transform the U.S. military can apply to businesses anywhere.
"In the Casting Room"—Veteran television writer Susan Young gleans insights from three renowned casting directors as she explores the similarities between building a team and putting together a cast for a television show.
"Better Together"—Journalist Jim Motavalli pulls from a handful of real-life examples including Ford, Chevrolet, and successful startups to explore why diversity helps to bring in the complementary skills necessary for a high-functioning team.
The issue also features an excerpt from SUCCESS Leadership Editor John Addison's new book, Real Leadership: 9 Simple Practices for Leading and Living with Purpose. The excerpt, titled, "Shine Your Light" explains how those who decide to be leaders need to make their most important asset a priority: their people. The article delves into why it's imperative to make your entire team feel important 100 percent of the time and offers tips for how to shine your own light as a leader.
For full stories, pick up the March 2016 issue, on newsstands February 10th. For more information about SUCCESS magazine and additional personal development content, visit www.success.com.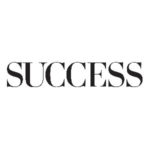 SUCCESS is your guide for personal and professional development through inspiration, motivation and training.