My Way: 12 Things That Give Me Strength
Who
Maria Rodale, CEO and chairman of Rodale
Where?
Emmaus, Pennsylvania
What?
Rodale leads one of America's largest independent, family-owned publishers. She is an activist who wants to heal people through food, exercise and living a life of meaning. Her new book, Scratch: Home Cooking for Everyone Made Simple, Fun, and Totally Delicious, is filled with healthy organic recipes cultivated from her homegrown philosophy that cooking should be about self-love, that a good meal unites people, and that anyone can cook.
What's the last book you've read that inspired you?
I just finished Gloria Steinem's My Life on the Road. Although I've always considered myself a feminist, I'd never actually read anything she wrote. I found her stories to be funny, true and deeply moving. I have always been a student of women's history and this book filled in a major blank area for me and reinspired me to be a fearless pioneer.
What's your favorite quote?
"In all things, love." —the motto of the Moravian Church
What's your favorite feel-good movie?
My all-time favorite feel-good movie is Strictly Ballroom (Baz Luhrmann's first film). It's hysterically funny, passionate, and all about following your heart and never listening to anyone who says, "No new steps!" I love its cheesy, over-the-top optimism.

What is your favorite musician or band?
I am incredibly passionate about all music and am one of those rare middle-aged people who listens to new music more than old music. If I had to pick a favorite, it would be Bruce Springsteen—he is still creating incredible new music and has the kind of integrity and passion that I deeply admire.
What's your secret weapon?
My personal spiritual journey. It puts it all into perspective and makes everything an opportunity for learning and growth.
What do you do to relax?
Yoga, massages, walks outside, sitting in nature and staring into space, floating in clear turquoise water, and naps.
What's your morning ritual?
I wake up and don't go anywhere or even get dressed until I've had two strong cups of black coffee. That's when I think, make lists, check my emails, do my best writing and plan my day and my future. I try never to schedule any early morning meetings because it interferes with this most precious time.
How do you handle disappointments?
Feel the feelings. Let it go. Keep laughing.
Who inspires you?
I deeply admire Elon Musk because he's trying to solve major world and environmental problems while also building incredible businesses.
Growing up, who was your role model? Who is your role model today?
When I was a kid, it was Nancy Drew. She totally rocked and always solved the mystery without anyone getting hurt. As an adult, it's been harder to find role models, but two people who come to mind are Yvon Chouinard and Richard Branson. Both have been incredibly successful doing what they are passionate about, with both integrity and iconoclastic behaviors, and seeming to have a total blast while doing it.
What's the most important lesson you've learned?
You can't change other people; you can only change yourself. Works every time.
Which characteristic do you value the most?
Curiosity. The universe and all of us crazy people are so interesting, and I am happiest when working and hanging out with people who are passionately curious and not afraid to try, discover and create new things.
Related: My Way: 14 Things That Push Me to Be Successful
This article originally appeared in the November 2016 issue of SUCCESS magazine.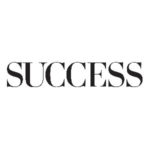 SUCCESS is your guide for personal and professional development through inspiration, motivation and training.