Michael Strahan's 'Dream Big, Win Big' Guide to Transforming Your Life
Did you know Michael Strahan, one of football's most relentless competitors, struggles with self-doubt?
"I doubt myself more than anybody else will ever doubt me," he says, a theme that echoes throughout his memoir, Wake Up Happy, and his history.
Strahan's journey wasn't a conventional one, but that didn't stop him from putting his head down to work harder and longer to achieve his goals and rewrite the rules of reinvention.
His new book is filled with stories that'll please football fans (including a breakdown of his famous scrapes with legendarily fierce coach Tom Coughlin), as well as his 18 rules for a centered, fulfilling life. Here are just a few to keep in mind:
Rule #1: Be open to everything around you. Help can—and will—come from the most unexpected places.
Rule #6: The juice is worth the squeeze. When we push ourselves, sometimes it hurts. But when we realize we've got more to give, we put ourselves in the position of getting more.
Rule #11: You can't change other people, but you can change how you are around them, and a lot of times, that's more than enough.
Rule #16: Dreams don't work unless you do.
Strahan wants you to know that even if your journey seems improbable, like his was, you can still be successful—through the power of belief, determination and plain hard work.
Related: How Michael Strahan Is Crushing Self-Doubt One Opportunity at a Time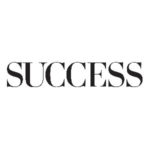 SUCCESS is your guide for personal and professional development through inspiration, motivation and training.