Maintaining Friendships Is Hard—Here's Why It's Crucial for Your Well-Being
Friends represent the least clear-cut relationships in our lives; they don't wear our wedding bands or share our DNA. But much clinical evidence shows the strength of these relationships can increase positive emotions and improve our health and well-being. We live richer, fuller, even longer lives as a result of our friendships, experts say.
Yet many people tend to neglect to create and maintain these precious resources when other things, such as family and work, demand our attention.
Jim Wagner understands how easy it is to lose touch with friends. "You want to have a good life and to have friends, but it's so easy to get lost in what you're doing at work and have days go by and not even be in contact with these very people."
Wagner has three best friends—he counts his brother among them, as well as a friend from freshman year in college some 25 years ago, and another friend he's known almost two decades. "They're important touchstones for me. They help me keep my head on straight," says Wagner, who works with wife Nancy Campana at Campana Design in Petaluma, Calif.
He says he's gotten great business ideas from his friends, not because they're in the same business—they're not—but because they care enough to listen and act as sounding boards. He and his friends also challenge each other to reach goals and be better people. "I would say these three people are not afraid to shake me up."
Wagner's circle of confidants is larger than most. Most Americans count just two friends, when asked the number of people with whom they can discuss important matters, according to a study by Duke University and the University of Arizona. Researchers found the mean number of confidants had declined by almost one person—or from 2.94 to 2.08—between 1985 and 2004. "This change indicates something that's not good for our society. Ties with a close network of people create a safety net," says Lynn Smith-Lovin, professor of sociology at Duke University and one of the authors of the study.
"A true friend is the greatest of all blessings, and that which we take the least care of all to acquire."

—François de La Rochefoucauld
Threats to Friendships
Longer work hours and the increasing use of the Internet and other communication technologies may be to blame for declining relationships among broader networks of people, the researchers speculate.
Many people feel the added stress of life justifies spending less time on non-family relationships, but experts say those very stressors are the reasons we should not neglect our friendships. Dr. Michael Roizen, chief wellness officer of the Cleveland Clinic, says that while executives notoriously rate themselves high when it comes to business and financial success, "virtually none" are happy with friends.
He and other experts say friendships provide a buffer against stress, and people with larger networks of friends generally outlive those with fewer connections, plus are happier and more confident. Especially during turbulent times, being connected to people adds a sense of security, even if you never have to call on them for help.
Tim Snow says his friends know they could call him, ask him to be somewhere at a specific time, and he would be there—no questions asked. They would do the same for him. "The knowledge of having these kinds of relationships provides a comforting feeling," he says.
Snow, who heads the George Snow Scholarship Fund—named for his father—in Boca Raton, Fla., is very active in local business, charitable and social circles. "I have a lot of people I consider friends, but there are a lot fewer of those I can pick up the phone and talk to if I really need some solid advice. My father always said to me growing up, 'If you can count your true friends with one hand, consider yourself very fortunate.' "
Snow admits it takes some initiative to cultivate friendships and maintain them. But he says his closest friends are just as busy as he is and they understand when time elapses. "But when we reach out to each other, it's almost like we spoke yesterday. That connection seems always to be there," he says.
Making the Effort
Distance and time can put a strain on friendships, if you let them. "Never feel afraid to contact someone after a period of time has elapsed," says Keith Ferrazzi, author of Who's Got Your Back and Never Eat Alone. "Approach it this way: Say you're sorry you lost touch, and usually lead with some sincere flattery—say you missed the friendship that you had."
"Ties with a close network of people create a safety net."

—Lynn Smith-Lovin, Professor of Sociology, Duke University
For some people, there has to be a decision that friendships are worth setting time aside for and are just as important as meetings with clients and business partners, says Valorie Burton, life coach, speaker, and author of numerous books, including How Did I Get So Busy?
"Make the appointment with your friend just like you make appointments for everyone else, and integrate it into your schedule. Put boundaries on your time and make it non-negotiable. That might mean there are some things you need to adjust, but that's what a priority is," she says.
If being busy is an excuse, try replacing the word "balance" with "blending," Ferrazzi suggests. For career-minded Type-A personalities, he suggests thinking about ways to combine work, hobbies, friends and family. Do things you love while inviting people who are important to you; plan get-togethers that involve kids, too.
Ferrazzi suggests that, as you build up your social network, you shouldn't be afraid to share it. Find someone else with similar goals and objectives and say, "Let's introduce each other to people; let's get together and share the chores and the planning." Dinner parties are a great way to do this, because they can be tailored to fit any financial situation. "Breaking bread together has long been a powerful mechanism for bonding people throughout history," he says.
Some people might have a more difficult time, possibly out of fear of rejection, fear of being hurt, even a feeling of not being worthy of these relationships, experts say. Avoid doing anything too painful, but when reaching out, put aside the fear of feeling uncomfortable. Know that many people are at least a little shy or somewhat uncomfortable about reaching out and getting to know others.
People are complex, and relating to them one-on-one can sometimes appear harder than managing a business deal or even speaking to a large crowd.
First, lay aside old stereotypes. Everyone brings something different to the table, depending on many factors, including gender, race, background and personality. Making people feel comfortable is our job, Ferrazzi says. Try to figure out who they are when asking questions, and find reasons to care about them individually. "The basic issue is that we are all different, but we're all the same in that we're looking for meaningful connections," he says.
Who's Got Your Back?
Friends help us see the truth about ourselves, and allow us to share truth with them without fear the relationship will be over, so communication is important. "If someone has let you down or offended you, in a solid relationship, you should be able to say, 'You told me you were going to do X and you didn't. That really hurt me,' " Burton says.
Both Snow and Wagner say they share a trust with close friends that enables them to talk about the most sensitive topics. "It's good to have input from somebody who shares the same values and opinions you have, whether it's reinforcing the decision you've made or bringing out something you didn't think about," Snow says. "A true friend will give you an honest assessment of a situation, good or bad, and not necessarily what you want to hear."
Wagner says he values his friends' life experience and wisdom, and knows they have his best interests at heart. "They're not 'yes people.' I have to be open to what they're saying," he says, but often there's subtlety in the presentation because they're trying to be respectful and not hurtful.
In Who's Got Your Back, Ferrazzi provides insights on helping friends see something they need to correct. First, he says, always make sure it's caring criticism. If it's not and you just want to speak your mind about something, leave it alone. Second, make sure the person feels loved and deeply respected. Third, ask permission to share your thoughts. Then, and only then, should you deliver your message.
Placing a priority on human relationships is vital to personal as well as business success, as the two realms are increasingly interdependent. Even in tough economic times, relationships don't cost anything, yet are infinitely valuable. They provide innumerable benefits and, yes, everyone needs to have fun once in a while.
This article was originally published in May 2009 and has been updated.
Photo by Ollyy/Shutterstock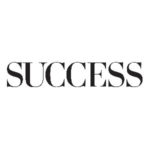 SUCCESS is your guide for personal and professional development through inspiration, motivation and training.