How to Rock SXSW V2V in Las Vegas
There are a few ways to rock Las Vegas, but this week tech entrepreneurs and small business owners are in Sin City for the inaugural South by Southwest (SXSW) V2V conference to discuss innovation in entrepreneurship.
SXSW has these 10 tips for maximizing networking opportunities at the first-of-its-kind event by the Austin, Texas conference franchise.
SXSW attendees can read a 20-page preview of the September 2013 issue of SUCCESS by downloading the free SUCCESS magazine app. (Download here on iTunes or download for Android on Google Play). Select the Sept 2013 issue and press Preview at the login prompt. Subscribe to the digital edition of SUCCESS for $19.99.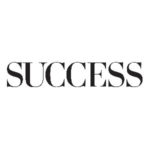 SUCCESS is your guide for personal and professional development through inspiration, motivation and training.