Everyone knows you're not supposed to text while driving—or eat a bowl of cereal, apply mascara or let your Chihuahua steer, no matter how cute he looks. But new research finds that healthy older adults actually improved their cognitive abilities by playing a specially designed 3-D video game that requires multitasking.
The game developed by scientists at the University of California San Francisco simulates racing a car along a curving roadway while various road signs pop up. Drivers are told to look for a specific sign and push a button when they see it, ignoring all other signs. Switching quickly from driving to responding to signs—like multitasking—hinders performance, especially as people age.
But after 12 hours' training on the NeuroRacer game over the course of a month, participants ages 60 to 85 improved their performance until they were better than 20-year-olds who played the game for the first time. Participants retained their proficiency with the game six months after training, which also improved their working memory and sustained attention.
"The finding is a powerful example of how plastic the older brain is," said Adam Gazzaley, M.D., Ph.D., UCSF associate professor of neurology, physiology and psychiatry, and director of the Neuroscience Imaging Center. He's also co-founder of Akili Interactive Labs, which is developing cognitive video game software as diagnostic and therapeutic tools.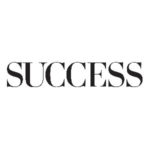 SUCCESS is your guide for personal and professional development through inspiration, motivation and training.