Develop Your Empire State of Mindset with Elena Cardone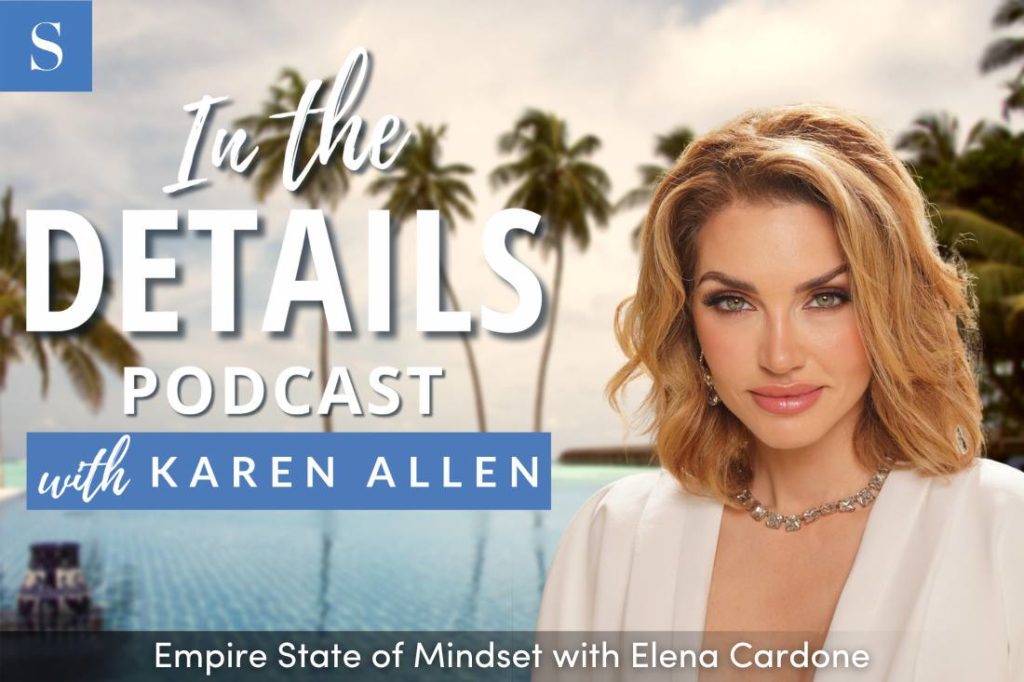 "It started with losing one friend and a fire across the street from my house," says Elena Cardone. She grew up in New Orleans, but the environment became toxic as she partied heavily and saw drug overdoses, tragic accidents and suicides happening all around her. At 17, she escaped to Los Angeles to become an actress and model.
Now, she's building an empire and changing the world through her work. This week, Cardone and In the Details host Karen Allen talk about how your purpose evolves throughout your life, building trust with partners, being less sensitive to unnecessary feelings and becoming an enemy to what's normal.
It wasn't her leap of faith at 17 that was uncomfortable, it was placing her trust in someone else. By the time she got married at 30 years old, Cardone had spent more than a decade focusing on herself and avoiding dependence on anyone else. But when the 2008 financial crisis forced a change in her mindset, she began to learn how to support others while still focusing on her personal goals. Now, she discusses the changes in her purpose over time, her character strengths and how they've helped her throughout her life, and how to build an empire.
Learn more about Elena Cardone at elenacardone.com. Follow her on Instagram and YouTube @elenacardone, and her Facebook at facebook.com/elenacardoneWIP/.
Check out the full episode below or on Apple podcasts, and never miss another episode by subscribing to SUCCESS podcasts today!