Darren Hardy Interviews Waldo Waldman
As featured in the October 2010 issue, SUCCESS Publisher Darren Hardy interviews retired U.S. Air Force pilot Waldo Waldman. Now a motivational speaker, Waldman shares tenets from the Air Force and applies them to every day situations.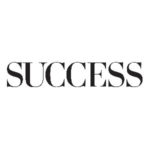 SUCCESS is your guide for personal and professional development through inspiration, motivation and training.