Most people who care deeply for a cause have been personally affected by it. Families stricken by amyotrophic lateral sclerosis (ALS) championed the Ice Bucket Challenge in 2014. Those who have struggled with breast cancer often participate in the Susan G. Komen Race for the Cure each year.
But Charlotte Reicks, 81, and Marie Nemec, 73, of Grand Junction, Colorado, are different. They've raised nearly $700,000 by riding their bikes across the U.S. each year to support people affected by Huntington's disease, a genetic neurological disease that causes progressive degeneration of nerve cells in the brain. Neither woman had any family members or close friends with Huntington's when they began raising money. They both learned about the tragic disease and felt it was their calling to help.

COURTESY OF RON NEMEC
Related: After Beating Leukemia as a Teenager, This Oncologist Fights for the Lives of Youths
Each year for the past 18 years, Reicks, Nemec and occasionally a handful of other people have cycled across the country as part of their annual ride, Bike for the Cure, to raise awareness and money for Huntington's. Each ride follows a different path and ends at the annual Huntington's Disease Society of America (HDSA) convention. The first two rides spanned the entire U.S., and the women have completed all of Route 66.
"The efforts of Charlotte and Marie are truly inspiring," says HDSA CEO Louise Vetter. "They are such generous people with their time, their compassion and their spirit to do something for a community that they didn't have personal connections prior to getting to know Huntington's disease. When benevolent outsiders get involved for no reason and they care deeply, it is amazing."
A person at risk for Huntington's—meaning one parent had it—typically develops symptoms in his or her 30s, 40s or 50s and lives for 10 to 20 years after symptoms appear. The disease consumes a person, altering emotions (people can experience anxiety and mood swings), behaviors (memory loss and compulsive behavior are common) and movements (uncontrollable arm gestures called chorea are a hallmark symptom). Some have likened it to a cross between ALS, Parkinson's disease and Alzheimer's disease. A parent with the disease has a 50 percent chance of passing it down to his or her child. There is no cure, and treatment options are few and far between. Roughly one in 10,000 Americans has the disease, which strikes women and men equally across races.
Nemec first learned about Huntington's through a friend she met in an online chat room for Christian writers in 1997. She then discovered Reicks, a fellow Grand Junction resident, would be biking across the country on behalf of the American Bible Society and the Lutheran Hour Ministries, and she asked if she could join to ride for Huntington's. After driving to their starting point in Santa Monica, California, the two rode for one day and then stayed with a family affected by Huntington's on their second night in Moreno Valley, California.
"This was the first time I saw someone with Huntington's," Reicks says. "The wife was in a wheelchair. She couldn't walk, she couldn't talk, and she couldn't eat, except pureed foods. I was astonished. And she was only in her 40s. That was really an eye-opener. From that moment on, I was also dedicated to this ride for Huntington's."
Their first ride, in 1999, from Santa Monica to Arlington, Virginia, proved to be both mentally and physically challenging. They hit ferocious dust storms in the Southwest but continued their ride because they wanted to get to the HDSA convention on time. The storms lasted for several weeks and to stay motivated, Reicks began writing a song. "I thought, I've got to do something to stop thinking about these terrible conditions we're in day after day after day," she says. Once they reached Kansas, Nemec encouraged Reicks to sing her song to two customers at a local café. The café owners gave Reicks $20 for her performance. "We were astounded and ecstatic," she says. "Our first donation for Huntington's disease on the road. That was memorable."
The rides can be grueling. The women ride tag-team style. One drives a van full of gear while the other cycles. They cover anywhere from 40 to 80 miles a day. Although they have ridden on the shoulders of interstates when no alternate route exists, they typically ride on parallel access routes or alternate routes. Aside from short rides each day, the women train for the trips less now (they trained in the early years), because they don't have time. Nemec does a part-time delivery route for a free classified newspaper, while Reicks works as a medical transcriptionist.
To get through the physically demanding trips—a difficult feat for someone in his or her 20s, let alone 70s or 80s like Nemec and Reicks—the women rely on their faith and pray often. "After the first trip, I've become so aware that this is God's purpose, this is why he's kept us healthy," Reicks says.
Nemec says 20 rides might be a nice number to end on. The women are not yet sure whether they will ride this year because Reicks injured her shoulder. If they do ride, this upcoming year's journey, the 19th ride, will start in El Reno, Oklahoma, and end in Schaumburg, Illinois, in late June.
"The trips are very hard physically, and they're very hard mentally. You're out of your comfort zone all of the time. You never know what's ahead."
"Every year in January, we look at each other and we say, 'Are we up to doing this again?' " Reicks says. "Because the trips are very hard physically, and they're very hard mentally. You're out of your comfort zone all of the time. You never know what's ahead."
Advocating for Huntington's has deeply moved Reicks, in part because of the close bonds she has formed with families afflicted by the disease. "It is the great gift of my life, except my children and grandchildren," she says. "It is such a blessing to be able to help others."
Related: True Success Begins the Second You Start Giving Back
To follow Nemec and Reicks' next journey across America, visit BikeForTheCure.org.
This article originally appeared in the January 2017 issue of SUCCESS magazine.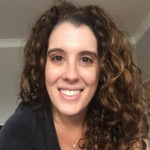 Jamie Friedlander is a freelance writer based in Chicago and the former features editor of SUCCESS magazine. Her work has been published in The Cut, VICE, Inc., The Chicago Tribune and Business Insider, among other publications. When she's not writing, she can usually be found drinking matcha tea into excess, traveling somewhere new with her husband or surfing Etsy late into the night.