After Cuba to Fla. Swim, Diana Nyad: 'Never, Ever Give Up'
More than 110 miles of open ocean lies between Cuba and South Florida. "For [endurance swimmer] Diana Nyad, that stretch of shark-infested water equates to about 60 continuous hours of solitude, if all goes well—no rest, no physical contact with another person, no sound or movement except for the rhythmic kick-stroke-breathe, kick-stroke-breathe," SUCCESS contributing editor Don Yaeger wrote in 2011 when he interviewed Nyad, attempting to be the first person to swim from Cuba to Florida. Asthma, pain and nausea foiled that attempt. Sharks and jellyfish stopped a previous attempt. But yesterday, Nyad, 64, finally completed that unprecedented swim, some 35 years after her first effort.
When she emerged from the water and stepped foot on Key West, the first time she had touched solid ground during the two-day, two-night ordeal, Nyad said in an exhausted voice, "Never, ever give up."
A documentary film, The Other Shore, featuring Nyad premiered at Austin's SXSW in March 2013. In it, filmmaker Timothy Wheeler documents the big foes of endurance swimming, including tropical storms, sharks, venomous jellyfish and strong ocean currents that can pull a lone swimmer way off course, as well as the small yet vital details of feeding, hydrating and sleeping while leaving the water only briefly.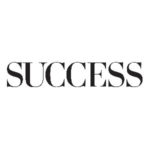 SUCCESS is your guide for personal and professional development through inspiration, motivation and training.