Don't let the things you are afraid of—failure, change, adversity, the unknown—stop you from going after the things you want most. Instead, find the courage to do what scares you. Face your fears, and you'll uncover new and great opportunities. And it will feel good.

We're sharing with you 31 quotes about fear—confronting it, understanding it, overcoming it, using it. Let these words encourage you to be brave and aim high. You are stronger than you think.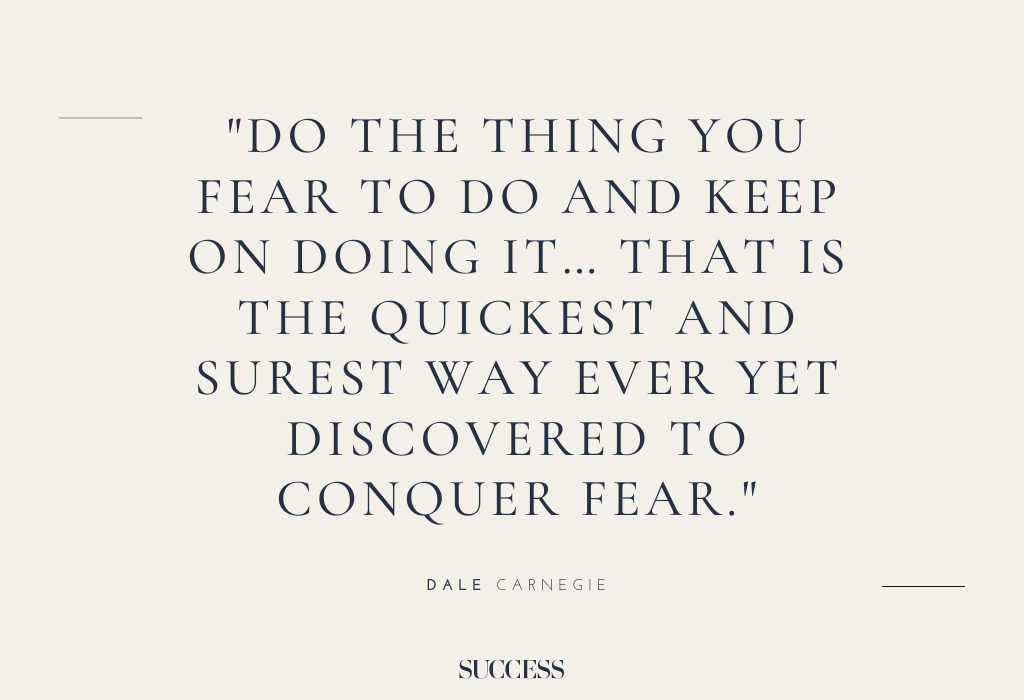 1. Do the thing you fear to do and keep on doing it… that is the quickest and surest way ever yet discovered to conquer fear." – Dale Carnegie
2. "Courage is resistance to fear, mastery of fear, not absence of fear." – Mark Twain
3. "I learned that courage was not the absence of fear, but the triumph over it. The brave man is not he who does not feel afraid, but he who conquers that fear." – Nelson Mandela
4. "Don't fear failure. Not failure, but low aim, is the crime. In great attempts it is glorious to even fail." – Bruce Lee
5. "It's not the absence of fear. It's overcoming it." – Emma Watson
6. "The only thing we have to fear is fear itself." – Franklin D. Roosevelt
7. "The thing you fear most has no power. Your fear of it is what has the power. Facing the truth really will set you free." – Oprah Winfrey
8. "Fears are nothing more than a state of mind." – Napoleon Hill
9. "To fear is one thing. To let fear grab you by the tail and swing you around is another." – Katherine Paterson
10. "You gain strength, courage and confidence by every experience in which you really stop to look fear in the face. You are able to say to yourself, 'I lived through this horror. I can take the next thing that comes along.'" – Eleanor Roosevelt
11. "Many of our fears are tissue paper thin, and a single courageous step would carry us clear through them." – Brendan Francis
12. "Things done well and with a care, exempt themselves from fear." – William Shakespeare
13. "Avoiding danger is no safer in the long run than outright exposure. The fearful are caught as often as the bold." – Helen Keller
14. "Fear keeps us focused on the past or worried about the future. If we can acknowledge our fear, we can realize that right now we are okay." – Thich Nhat Hanh
15. "One of the greatest discoveries a man makes, one of his great surprises, is to find he can do what he was afraid he couldn't do." – Henry Ford
16. "Fear isn't an excuse to come to a standstill. It's the impetus to step up and strike." – Arthur Ashe
17. "Each of us must confront our own fears, must come face to face with them. How we handle our fears will determine where we go with the rest of our lives. To experience adventure or to be limited by the fear of it." – Judy Blume
18. "Fear is the main source of superstition, and one of the main sources of cruelty. To conquer fear is the beginning of wisdom." – Bertrand Russell
19. "Nothing in life is to be feared it is only to be understood. Now is the time to understand more, so that we may fear less." – Marie Curie
20. "I have learned over the years that when one's mind is made up, this diminishes fear; knowing what must be done does away with fear." – Rosa Parks
21. "Of all the liars in the world, sometimes the worst are our own fears." – Rudyard Kipling
22. "Do one thing every day that scares you." – Eleanor Roosevelt
23. "Limits, like fear, is often an illusion." – Michael Jordan
24. "I believe that every single event in life happens in an opportunity to choose love over fear." – Oprah Winfrey
25. "The cave you fear to enter holds the treasure you seek." – Joseph Campbell
26. "Do the thing you fear and the death of fear is certain." – Ralph Waldo Emerson
27. "Never let the fear of striking out get in your way." – Babe Ruth
28. "Obstacles are like wild animals. They are cowards but they will bluff you if they can. If they see you are afraid of them… they are liable to spring upon you; but if you look them squarely in the eye, they will slink out of sight." – Orison Swett Marden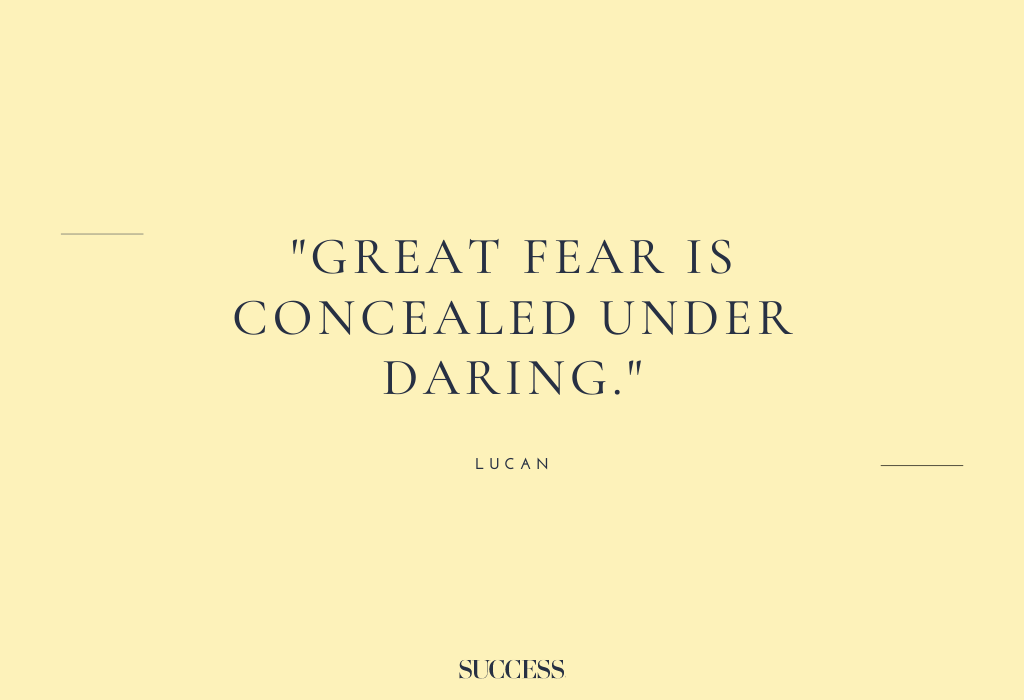 29. "Great fear is concealed under daring." – Lucan
30. "Living with fear stops us taking risks, and if you don't go out on the branch, you're never going to get the best fruit." – Sarah Parish
31. "Fear not, we are of the nature of the lion, and cannot descend to the destruction of mice and such small beasts." – Elizabeth I
Related: 10 Ways to Cultivate Fearlessness
This article was originally published in October 2019 and has been updated for freshness.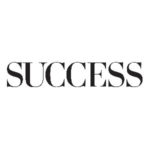 SUCCESS is your guide for personal and professional development through inspiration, motivation and training.