2016 SUCCESS Achievers of the Year
Every year, the SUCCESS editors select a panel of influential individuals who have accomplished something great in the fields of personal development, business or entrepreneurship.
In 2016, these achievers created breakthrough apps, topped the music charts, revolutionized the fitness world and so much more. We present to you the five SUCCESS Achievers who took 2016 by storm, motivating us to reach new heights along the way.
Related: 25 Successful People Who Can Help Change Your Life

Problem-Solver
33
A child of Indian immigrants, Payal Kadakia graduated from the Massachusetts Institute of Technology determined to launch her own business. Her first two attempts failed. Kadakia then joined forces with close friend Sanjiv Sanghavi to found ClassPass, an exercise subscription service that allows users to take classes in yoga, barre, boxing, cycling and more at various fitness studios and gyms whose prices are prohibitive for most people. Continue Reading
Visionary
36
Miranda wrote the book, music and lyrics for the Broadway hit Hamilton: An American Musical, based on the life of Alexander Hamilton, one of America's Founding Fathers. In 2016 Miranda and the show received dozens of awards for their production. With a diverse cast of predominantly black and Latino actors, Hamilton attracted seasoned Broadway-goers and young first-timers alike to the theater for a show that simultaneously educated and entertained. Continue Reading
Plank launched his athletic apparel line, Under Armour, in 1996 from the basement of his grandmother's Washington, D.C., home. He played college football for the University of Maryland as a fullback, where he got the inspiration for the company. Plank hated how his cotton T-shirts were always soaked in sweat after practice, so he set out to design a shirt that would stay as dry as possible. Continue Reading
At 21 years old, while studying product design at Stanford University, Spiegel proposed the idea of a self-deleting photo messaging app (originally dubbed Picaboo) as a class project. With fellow co-founders and classmates Bobby Murphy and Reggie Brown, the trio released Snapchat in 2011. Within five years, the popular app quickly scaled up in size and popularity, most recently valued at nearly $20 billion. Continue Reading
Conqueror
27
Swift continues to be a force in the music world. She pivoted from country to pop music in 2014 with her album 1989 and in doing so, set countless records. She sold more than 1 million albums in a single week for three of her albums, a rare accomplishment during an era in which album sales have dropped drastically for most artists. Continue Reading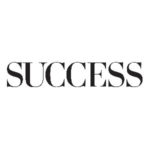 SUCCESS is your guide for personal and professional development through inspiration, motivation and training.