You've Got This! 15 Quotes for Getting What You Want
To get the things you really want, you'll have to do the things you've never done. You'll have to push yourself and truly expand your comfort zone until you end up in the same radius as your dreams. A small series of daily wins can motivate you along the way, but only if you take action in a powerful way.
Related: How Bad Do You Want the Life You Want?
Right now is as good a time as any. Start getting everything you want in life with some inspiration from these 15 motivating quotes.
1. "The first step to getting what you want is to have the courage to get rid of what you don't." —Zig Ziglar
---

2. "Go for it now. The future is promised to no one." —Wayne Dyer
---

3. "There is a direct correlation between an increased sphere of comfort and getting what you want." —Tim Ferriss
---

---

5. "Not getting what you want either means you don't want it enough, or you have been dealing too long with the price you have to pay." —Rudyard Kipling
---

6. "The most effective way to do it, is to do it." —Amelia Earhart
---

7. "To get what you want, you have to deserve what you want. The world is not yet a crazy enough place to reward a whole bunch of undeserving people." —Charles T. Munger
---

8. "When you achieve one dream, dream another. Getting what you want is only a problem if you have nowhere to go next. Dreaming is a lifetime occupation." —Rudy Ruettiger
---

9. "If you want to do something, go for it—you've got nothing to lose." —Louis Tomlinson
---

10. "You can't just sit there and wait for people to give you that golden dream. You've got to get out there and make it happen for yourself." —Diana Ross
---

11. "The world needs dreamers and the world needs doers. But above all, the world needs dreamers who do." —Sarah Ban Breathnach
---

12. "Find something that makes you happy and go for it." —Zendaya
---

13. "Everything you want is out there waiting for you to ask. Everything you want also wants you. But you have to take action to get it." —Jules Renard
---

14. "I've found that luck is quite predictable. If you want more luck, take more chances. Be more active. Show up more often." —Brian Tracy
---

15. "The great secret of getting what you want from life is to know what you want and believe you can have it." —Norman Vincent Peale
Related: 10 Tips to Achieve Anything You Want in Life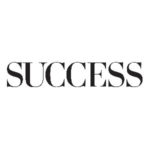 SUCCESS is your guide for personal and professional development through inspiration, motivation and training.