World Citizen: To Whom Much Is Given
Blair Underwood is looking over his oldest son's shoulder as the boy searches tourist destinations in China on the family computer.
"You mean we get to see the Terracotta Army?" the 12-year-old asks his dad, referring to the 7,000-plus terracotta soldiers, chariots and horses constructed by emperor Qin Shi Huang more than 2,000 years ago. Underwood and his wife of 15 years, Desiree DaCosta, are planning a family trip to China soon. This isn't the first international trip for the versatile actor and his family, and it 's not just another vacation.
Underwood, who is perhaps best known for his seven-year stint on L.A. Law and his recurring roles on CBS's The New Adventures of Old Christine with Julia Louis-Dreyfus, and HBO's In Treatment, is the winner of five NAACP Image Awards, a Grammy Award for his work on the spoken-word album for An Inconvenient Truth and two Golden Globe Award nominations.
Last year the family went to Italy, and the year before that, Underwood and his wife took their two sons, now 12 and 8, and their daughter, now 10, on an African safari. He says he developed "a strong sense of wanderlust," growing up in a nomadic military family: "Because of the exposure to the world that my siblings and I had, by way of my father's profession, we all had this sense of ourselves as citizens of the world. The whole world was our neighborhood. Interacting with people from all different places really boils humanity down to a core, and gives you an understanding of how much we are all really the same."
From a young age, Underwood has consistently been active in several charities. Today, he uses his fame to garner support for the AIDS Healthcare Foundation, the largest AIDS nonprofit in the United States. He recalls an incident that refueled his fire to give back and to pass on that desire to his children: "I was at breakfast with my family at a restaurant. One of my sons can't stand butter, so when they brought him his pancakes with butter already on them, he got upset. And I felt this tug in my spirit when I remembered the abject poverty I'd seen in places like Addis Ababa, in Ethiopia, where there are so many children who would do anything for just a scrap of that pancake. The dichotomy was just right there in front of me, so intensely. Now, it's not my son's fault that he felt that way, or that he's growing up in the environment he's growing up in. But it's incumbent upon me to provide him with the opportunity to understand that, and to want to give."
Trips like the one the family will soon take to China have helped Underwood pass on that hunger for new experiences to his children so they grow up, as he did, with a sense of their responsibility to make a difference in the lives of others.
It All Begins with Family
Blair Underwood was born in 1964 in Tacoma, Wash., the second of four children. His father was an army officer, so the family moved around frequently, picking up and starting over somewhere new about once a year. "That lifestyle of moving around bonded us," Underwood says. "All we really had at first in any new place was each other. I try to replicate that closeness now, as a parent. Family is that safe place you can always come back to, where you can talk and experiment, where you don't have to edit yourself or be afraid."
Life in a migratory family didn't just give Blair Underwood strong roots and a frame of reference for parenthood either. "That lifestyle also informed what I do now, as an actor," he says, "because it gave me a chance to peek inside different cultures. When I was about 16, we lived in an all-white community outside Detroit. All my friendships had to be with people who looked very different from me. What it did for me was demystify another culture, another race."
Although Underwood says he can't remember a time when he didn't want to be a performer, he wasn't a kid who was constantly vying for the spotlight. "Being the perpetual new kid in town, my M.O. was always to hang back and assess the situation, to see where I would fit in. I was a shy kid, but I came out of my shell later," he says. This early ability to observe situations and interactions closely was one that would serve him well later as a versatile dramatic actor.
But his family life also instilled in him a strong sense of responsibility for those around him. "I've always had an overriding sense of duty, in part because of my father's occupation," he says. "The notion of it being so important to serve your country was all around us, ingrained in us from a very early age," he says.
Taking the Work Seriously
Underwood attended the respected Carnegie Mellon University in Pittsburgh, where he was a hardworking musical theater major. "It was a tremendous learning environment for the fine arts," he remembers.
But if he could go back and do it all over, he says he'd relax and enjoy the ride a bit more. "There was a moment there when I was losing the joy of performing. So I would just remind myself early on to enjoy what I do as an entertainer. Because no matter how deep or profound the material gets, at the end of the day, my job is to entertain the audience."
Not that he isn't glad he worked so hard—in acting, and in life, the key is to find a balance. "I took everything so seriously, which was important. I wanted to learn and do my best and develop as an actor," he says. That tenacity paid off. After college, Underwood moved to New York and landed a part on The Cosby Show on his second day in town.
From 1987 to 1994, Underwood played an audacious, top-of-hisgame young attorney on the television show L.A. Law, the role that garnered him national recognition. His fictional character, Jonathan Rollins, was described as the first African-American president of the Harvard Law Review. Several years into the show's run, Underwood visited Harvard Law School to speak to students, and while there, a man walked up to him and said he had seen Underwood's show. He introduced himself as the actual first African-American president of the Harvard Law Review. His name was Barack Obama.
Almost 20 years after that encounter, the Underwood-DaCosta family watched Obama take the presidential oath of office. "We took our kids to the inauguration to be there and to feel the energy on that day," Underwood says. "We wanted to solidify in their minds that anything is possible, that they truly can do anything they want to do."
Underwood's résumé, covering stage, television and silver-screen acting credits, testifies to the success of this belief in his own life. Since the end of his L.A. Law run, he has played a variety of TV roles, including the lead in the CBS drama City of Angels, Cynthia Nixon's love interest in the HBO series Sex & the City and Simon Elder on ABC's Dirty Sexy Money.
His film credits include Deep Impact, Gattaca, Rules of Engagement and Madea's Family Reunion, as well as a number of independent films. This year, he released his feature film directorial debut, Bridge to Nowhere.
Today, he molds his career by branching out and creating his own opportunities. "For example, I love to mine stories from great novels," he says. "Why not go straight to an author you love and start the process [of making a film] there?" When he approached American Book Award-winning author Tananarive Due about purchasing the film rights to her book My Soul to Keep, it was the beginning of a collaboration with Due and her husband, Steven Barnes, also an author. Together, the three have penned the first two novels in a detective-thriller series, and they're working on the third. Underwood has his sights set on playing the main character, Tennyson Hardwick, onscreen.
Much Is Expected
For many folks, the kind of fame and money Underwood has earned would be enough. But the actor/director/producer has made it a point—even since the early days of his career—to be as active with charities as he is with scripts and cameras.
Back in 1989, actress Alfre Woodard approached him about being a co-founder (along with Danny Glover, Mary Steenburgen, CCH Pounder and other artists of note) of Artists for a New South Africa, an organization dedicated to supporting the work to end apartheid and establish democracy in South Africa. Still in existence today, Artists for a New South Africa has shifted its focus in recent years to combating the scourge of HIV/AIDS.
Since then, Underwood has been involved with numerous charitable organizations, including the Muscular Dystrophy Association, which awarded him its Humanitarian Award in 1993. He's been a spokesperson for YouthAIDS, Love Our Children and The Fulfillment Fund. On social media sites like Twitter and Facebook, he interacts with fans and provides links and information on getting involved with his favorite charities.
These days, Underwood is passionate about the AIDS Healthcare Foundation and particularly AHF Pharmacy, which operates drugstores in California and Florida. On every purchase at these pharmacies, 96 cents of every dollar go directly to the care and treatment of individuals living with HIV/AIDS.
Underwood says he wants to get the word out more than ever about preventing the spread of HIV. "Infection rates with the African-American community are off-the-charts disproportionate. More and more people, especially women, are contracting HIV because we're not talking about it enough."
In all his work, Underwood embodies a deep and abiding desire to represent the African-American community nobly and well. In addition to the five NAACP Image Awards he has won over the years, he has been nominated for many more. His production company, Intrepid Inc., has a documentary project in the works with Associated Television International to chronicle the history of African- Americans in entertainment. "On their shoulders I'm able to work in this industry today, because of the power of television and film imagery to inform, to educate and to alter perceptions. I don't take myself too seriously, but I take the work and the power of the medium very seriously."
Underwood's extensive acting, directing, producing and writing credits indicate an exceptional work ethic and dedication to a wide variety of creative interests. But he believes it's paying his good fortune forward that makes him a true success: "There's a verse in the Bible that says, To whom much is given, much is expected. And I've been given a great deal. I'm grateful for that."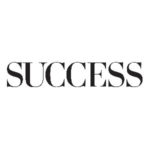 SUCCESS is your guide for personal and professional development through inspiration, motivation and training.