Which Famous Fictional Boss Are You?
Whether at work or at home, we're all bosses in different aspects of our lives. The decisions we make and how we make them shape what types of leaders we are. Some of us might rule with an iron fist, while others take a more relaxed approach.
Related: Are You a Good Boss?
Have you ever wondered how you compare to some of the most famous fictional bosses from TV and film? Are you more of a Michael Scott, or does your style more closely match Miranda Priestly?
In this flowchart infographic, we've charted the personalities of 25 of the most iconic fictional leaders from film and TV to help you determine whom you relate to most. Answer these questions and work your way through the flowchart to discover which famous fictional boss' style resonates most with your own.
Or you can explore the whole flowchart and learn some valuable lessons on management from some of the best fake bosses of all time.

SOURCE: GETVOIP.COM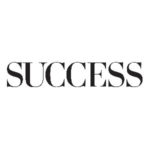 SUCCESS is your guide for personal and professional development through inspiration, motivation and training.