'What Would You Do If You Were in My Shoes?'
"Every single day I wake up and I'm running a company bigger than it was the night before," says Kendra Scott, "which is a pretty phenomenal thing, right?" But at every stage, no matter how much her company has grown, she is looking to other people who have been there and done that.
"Mentors are incredibly important," she says. Always 100 percent owner of her company and bootstrapped her beginnings, she nonetheless created an advisory board in the early days. "I wanted to have a sounding board and really bring people in that had run successful businesses. I think for entrepreneurs to ask for help is not a sign of weakness; it's an incredible sign of strength."
Related: Get a Mentor and Get Growing
What surprises most new business owners, she says, is that people genuinely want to help. "I love mentoring young entrepreneurs. I love to try to help people overcome obstacles or get their head around how they can do something that I've already been through and hopefully avoid some things that I may have done. I don't want to see somebody else go through that."
Of the wonderful mentors Kendra says have helped her through the years, a few stand out. From a young age, she looked to her aunt, who was a fashion director. "She's always been phenomenal and such a great example of a dynamic woman, especially in a time when the working world was very different for a woman. What she overcame was incredible to me."
Steve Hicks, founder of the company now known as Clear Channel Communications, chairman of the board of directors of HealthTronics, chairman of private investment firm Capstar Partners LLC, and member of the University of Texas System Board of Regents, is another powerful mentor for Kendra, as is another friend she prefers to keep anonymous who has taken several companies public.
She emphasizes that mentors don't have to come from your own industry. "It really is just people who you admire, you respect and look up to. I'm always looking for new mentors and asking people, 'Hey, if you were in my shoes, what would you do?' And it's pretty amazing what you can get from that."
Related: Why You Need to Surround Yourself With Like-Valued People
With help from family and friends, Scott handmade every piece in the spare bedroom of her house. She packed every shipment in her dining room and UPS made daily pickups. Home is her starting point and remains a place where she can recharge after a stressful week. Get a glimpse of how the jewelry designer lives in this behind-the-scenes video.
Kendra Scott is featured on the April 2016 cover of SUCCESS magazine, on newsstands March 8. Read the story here: Meet Kendra Scott, Homemade Millionaire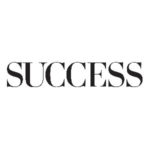 SUCCESS is your guide for personal and professional development through inspiration, motivation and training.