What I Learned From SUCCESS: 4 Lessons on Being a Successful Entrepreneur
Hector Perez, co-founder of Sell Your House Any Condition, is the winner of 2015's SUCCESS Start Small Win Big Entrepreneur Challenge. As part of his prize package, Hector had the opportunity to meet with SUCCESS Publisher Darren Hardy for a one-on-one mentoring session. In this blog, Hector shares his experience:
I was with my business partner in the hotel lobby reviewing all the questions we had been planning for weeks when SUCCESS Publisher Darren Hardy walked in. My hands got sweaty and started shaking. I closed my notebook, put my pen inside the pocket of my shirt, took a deep breath and went to greet him.
I was surprised that our lunch was actually very relaxed. It was nice to see a person you admire professionally be so humble and understanding. Darren said he was going to give us unsolicited advice—but it was just the advice we needed to hear. We absorbed every word like sponges.
After the meeting, I realized that I never opened my notebook and that my pen was still in my pocket. We had been so engrossed in the conversation that neither my partner nor I had remembered to write a single thing down. So we went straight back to the lobby to take notes before we forgot anything.
As a small company, we don't usually get opportunities like this one, but thanks to SUCCESS magazine's Start Small Win Big Challenge, we did. So I want to share with other entrepreneurs like me what I learned from Darren Hardy. I know his tips will help me grow my business, and I think they can help you grow yours, too.
1. Laser focus on sales and marketing.
Any entrepreneur or startup could have the best product on the market, but they could still fail—if they are focused on the wrong tasks. Developing a sales and marketing strategy needs to be the first, very top, priority, and it needs to be implemented right away. When there is no income, there is no business.
I have met many people in Houston who want to start investing in real estate, but their focus is on creating the business cards, building the website, and attending local courses and every event by national speakers when they are in town. What do I learn a few months later? That they have quit the business. They were focused on non-relevant tasks and activities with no results. They were distracted. As Darren mentioned, 66 percent of businesses fail, and lack of focus is one of the main reasons.
Right away we started reviewing our plan and creating a more detailed sales and marketing strategy.
2. Hire the best people you can afford to do essential tasks—while you keep focusing on what brings in revenue.
As entrepreneurs we are the owner, the employee, the accountant, the mailman, the marketer, the salesman, the cleaning crew—we are the business. By having so many hats to wear, it is hard to focus and extremely hard to grow the business beyond a one- or two-man show.
In order to set your business for growth and expand your team, you first need to determine what areas you can outsource to a third-party company for a fraction of the price of a full-time person. There are many affordable (but still great!) companies out there that you can hire to do accounting, bookkeeping, to answer calls, write blogs, etc.
Darren told us to take look at what tasks and activities are currently consuming most of our time and to hire the best person we can afford to do said tasks. The point is to free us up so we can concentrate on the activities that generate revenue for our company—because remember, when there is no income, there is no business.
3. Shoot pebbles before shooting bullets, and stay in your circle of knowledge.
As the business continues to grow, usually more services and products will need to be added to increase revenue, so it is important to test the market before going all in.
Our major focus has been on buying single-family homes, fixing them up, and either selling the properties or renting them. Two of our goals for the next couple of years will be to start acquiring multi-family properties and expanding into other cities in Texas. Darren recommended testing the waters with small multi-family units, in a nearby city—before venturing 100 percent outside our expertise (and city limits).
Darren gave the example of Warren Buffett during the technology boom in the early 2000s, when a lot of tech companies had explosive growth. However, Warren Buffett did not want to invest in these companies because he did not understand their business models. Many people were questioning his buy-and-hold strategy and they even thought that he had lost his touch. But still he stuck to his investing habits and his circle of knowledge. When the market crashed several years later, his critics were calling him a genius.
The lesson here is this: Don't be afraid to miss out on the next big thing. Continue to work on what you know and become a master of it first.
4. Stick to the fundamentals.
"There are no new fundamentals. You've got to be a little suspicious of someone who says, 'I've got a new fundamental.' That's like someone inviting you to tour a factory where they are manufacturing antiques." – Jim Rohn.
Darren said the most successful people he's ever met are constant learners, but they understand the basic fundamentals of what they need to do and take action based on those. For example, if you want to understand and learn about selling, take one or two authors that resonate with your values and ideas, study them, and put into practice what they teach until it becomes a habit.
Most mistakes people make are because they read multiple sales authors with all different ideas. It makes it confusing and they never put any one thing into practice. The fundamentals never change. Stay focused and you will succeed.
Hector Perez is the co-founder of Sell Your House Any Condition. The company purchases and rehabilitates single-family homes with the goal to provide quality homes to buyers and renters, while also making older neighborhoods beautiful again—one house at a time. Follow Sell Your House Any Condition on Facebook, Twitter or their blog.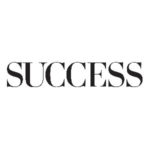 SUCCESS is your guide for personal and professional development through inspiration, motivation and training.