Top of Mind: Read and Lead
I have been reading the classic book Influence: The Psychology of Persuasion
. The concepts in the book lingered in my mind, as it explored how to convince people to do what you want in a way that they don't even realize. The techniques [in the book] could be used as a way to sell to customers or to lead a team. I was very inspired by these ways of influence and persuasion that would never make the other party feel uncomfortable or "sold to," and I have been encouraging my team to read the book, too. I believe very strongly that the art of selling is about not making it feel like a sale, and this book gave me a lot of actionable ideas.
—Alicia Navarro, co-founder & CEO, Skimlinks
I'm currently readingDrive: The Surprising Truth About What Motivates Us
by Daniel Pink. I'm in the process of defining and developing the culture at HubSpot. As we've grown from a tiny two-person startup to more than 450 people, one of the challenges that I'm focused on is ensuring that we have a culture that continues to attract, retain and engage exceptional people.
—Dharmesh Shah, chief technology officer and co-founder, HubSpot
If I get through the Sunday New York Times Magazine and the New Yorker each week, it's a major coup. Otherwise, the book currently on my nightstand is Leadocracy
by Geoff Smart, which argues that the solution to the U.S. government today is a leadership problem—at the individual contributor level.
—Alyssa J. Rapp, founder & CEO, Bottlenotes Inc.
I am reading Mission: Adulthood: How the 20-Somethings of Today Are Transforming Work, Love, and Life
by Hannah Seligson and Why Have Kids?
by Jessica Valenti. As an older Gen-Xer, I am fascinated to observe how the Millennials are starting to challenge and reshape traditional rules on and off the job. What they do will affect all of us. Seligson and Valenti are two of that generation's smartest voices.
—Cali Williams Yost, CEO of Flex+Strategy Group /Work+Life Fit Inc., author of Tweak It: Make What Matters to You Happen Every Day
Reading books about people you admire or spending time with successful people is a really important way to continue to learn, grow and realize how much further you have to go and how you have to continue to push yourself to be the best.
—Greg Selkoe, CEO and founder, Karmaloop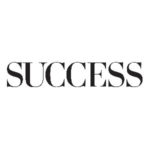 SUCCESS is your guide for personal and professional development through inspiration, motivation and training.