Top of Mind: Inspiration Tools
I've been letting music inspire a lot of my creative work lately. Rdio has been a fun tool for creating playlists that fit my mood and whatever I'm working on, whether it's approving photos from our latest marketing campaign or gathering inspiration for next season. And since it's a social, music-streaming service, I tend to discover new bands I like through following my friends, too.
—Susan Gregg Koger, co-founder and chief creative officer of ModCloth
I'm reading Good to Great by Jim Collins for the second time now. I consider it my business bible. One of the key lessons I've learned is that an organization is all about its people. When a component of our business has broken down, 10 times out of 10 it has something to do with the people leading or working on that component. Collins also writes about Level 5 Leadership. I see my job as CEO as finding or training Level 5 Leaders and giving them autonomy and purpose within our organization.
—Sam Tarantino, founder and CEO of Grooveshark
I handle our company's social media so inevitably I spend a lot of time on apps. Instagram is my No. 1 for many reasons, but mainly because a picture is worth a thousand words. It's simple to use and very powerful. It's the fastest, least invasive and most efficient way for our brand to stay on people's minds.
—Danielle Snyder, co-founder of Dannijo
A lot is happening in education right now, and there's been plenty of buzz around MOOCs (massive open online courses). The best thing that companies like Coursera and Udacity are doing is starting the dialogue around how we create a more efficient and effective learning environment for anyone with an interest in learning. The course content presented in video format isn't enough to revamp education on its own, but I think we're going to see an entire ecosystem emerge around it.
—Alison Johnston, CEO and co-founder of InstaEDU
My current favorite book is called The Charisma Effect, which I highly recommend. It teaches you that charisma is something you can cultivate within yourself and provides you with the tools you need to succeed in connecting with others in day-to-day life.
—Misa Chien, blogger
Right now, I couldn't be more obsessed with my LearnVest app to stay on top of my savings and finances. TurboScan has literally saved me as far as sending in contracts and documents on time; you just take a picture, and it scans the document for you. And hello! I am carrying Lean In, Sheryl Sandberg's book, everywhere until I'm done reading it. She is someone I truly admire.
—Jesse Draper, founder and host of The Valley Girl Show
Change is good. Try new things. These are a couple of mantras I believe are responsible for the happy, productive lifestyle that I'm fortunate to have. I've spent the most recent chapter of my life with a renewed insatiable appetite for learning. For starters, this has led to my taking kickboxing lessons and working toward earning my scuba-diving certification. And I use free time for traveling with my kids to exciting places we've never been.
—Tim Matheson, actor and director, The CW's Hart of Dixie
It is hard to be successful for the long run if you don't have work-life balance. I think the key to work-life balance is not wrapped up in a number of hours, but rather in making sure that you are enjoying what you do and are living a balanced life so you can do everything that you want to do.
—Niraj Shah, co-founder and CEO of Wayfair.com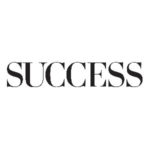 SUCCESS is your guide for personal and professional development through inspiration, motivation and training.