When our mobile phones ring, sing or vibrate, they're all but impossible to ignore. Savvy marketers know this always-on mode of communication is a smart way to send timely, targeted marketing messages. "We can't say that text messages have a 100 percent open rate, but the numbers are close," says Joel Comm, a social media expert and the author of KaChing! "Texts have a type of urgency and 'personal-ness' that email has lost." Check out the following scenarios Comm describes to see how mobile marketing might work for your business without being intrusive.
Invite loyal customers to visit your business at a specific time. For example, a restaurant could send out a text coupon to boost traffic. "Say it's Tuesday at 11 a.m. People are starting to think about lunch. A restaurant owner or manager could send a message that says, 'Buy one get one free from noon to 2 p.m. today,' " Comm says. Because the coupon is in their phones, customers won't lose or forget it, and business owners can track the response rate.
Encourage timely repeat purchases by putting customers on a reminder schedule. Comm uses an auto shop as an example: "When your customers get an oil change, ask, 'How would you like a coupon for $5 off your next oil change?' To get the coupon, they send a text to opt in to your reminder service. Then, in 12 weeks they get a coupon for an oil change for that week only."
Increase teleseminar participation by sending a reminder text with the conference number to registrants 15 minutes before the call.
Mobile marketing is direct, and it can be very simple with a service like TextCastLive.com, an auto-responder service for mobile phones, much like AWeber or Constant Contact for email marketing. "Over the next few years, we're going to see a lot of businesses begin to use mobile marketing," Comm says.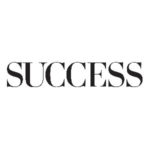 SUCCESS is your guide for personal and professional development through inspiration, motivation and training.