Say This, Not That: 9 Tips for Being a Supportive Friend
Saying how you are feeling is a lot harder than telling somebody what to do. But it's a far more vulnerable and trustworthy place to begin. When you really listen to your friend, you'll hear something far more rewarding than the empty echo of your own brilliance.
Related: 3 Tips for Being a Good Sounding Board
We know this is going to feel super-hard. It will get easier over time. If you take nothing else away, remember this: Almost never, ever, dole out advice at all.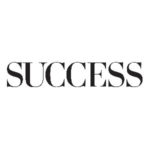 SUCCESS is your guide for personal and professional development through inspiration, motivation and training.