Richie Burke, founder of GoGeddit.com
Business Name: GoGeddit.com
Industry: Events/Videos/Deals
No. of Employees Including Yourself: 9
► GOAL SETTING:
From Step 1, what is your WHY? Tell us why you started or are starting your small business.
My grandfather, Dick Burke, who I had a very close relationship with, was born in 1935. He grew up on the South Side of Chicago, went to a small school for college and dropped out his first week. Luckily, he knew a priest who drove him up to Milwaukee and got him into Marquette University. He started there the next week, was never the best student, but managed to graduate with just over a 2.0. Upon graduation he picked up a couple jobs, Mautz Paint Company, Roth Distributing etc… None of them stuck. Then he went on to start two bicycle shops, one in Madison and one in Champaign, Illinois. They both flopped. He then started Trek Bicycle out of a red barn in Waterloo, Wisconsin in 1976. The company lost money its first 12 years, but he kept rolling and turned Trek into the global powerhouse it is today. Unfortunately, my grandfather passed away in the spring of 2008 due to a minor heart surgery that ended up with an infected valve, but I was lucky enough to have him in my life for twenty years and had a great relationship with him. He was also the most humble man I ever met and gave so much back to charity, impacting thousands of lives. He always said, "To whom much is given, much is required" and he was big on the importance of "maximizing your potential." Like my grandfather, I graduated from Marquette, and also like him I was not the greatest student. I graduated last May and opposed to taking a corporate job, I decided to launch "GoGeddit.com", a promotional company in Milwaukee, Wisconsin, that shoots promotional videos, offers deals, and hosts events & fundraisers. Since launching in September we have worked with over 70 clients had about 38k in sales and built a subscriber base of over 6,500 people. I started a business because I want to do something big with my life and be able to make a huge impact on the lives of others in a positive way. I also love what I do and the people I work with. My company has a ways to go, but we are moving fast in the right direction. If we stay hungry, there is no doubt in my mind that we will make it.
Of the three goals you set at the beginning of the Start Small Win Big Challenge, which one became your primary goal throughout the contest and why?
Our goals of getting GoGedditTV launched, building our mailing list and throwing our first fundraiser, while getting great deals (betting our product) all intertwine and play a big role together. They all fit the big goal of really getting GoGeddit off the ground and separating our self from the rest of the over saturated 'Daily Deals" industry. Building a large, active mailing list increases our bottom line and makes us more appealing to clients. Getting GoGedditTV off the ground makes us more versatile and gives us the option to give small businesses marketing solutions and creates a more interactive experience for the customer. Throwing our first three fundraisers has helped us established in the Milwaukee community and given us the ability to raise money for the MACC Fund, American Diabetes Association, Hope House and the Make-a-Wish Foundation.
► CHALLENGES:
Name three specific challenges you faced while on the path to achieving your primary goal and how you solved them.
1. Inventory/ Clients: At the time the challenge began in January we were scraping to get clients on the website. We even had to extend some promotions to make sure that a deal was on the website. We overcame this by stepping our sales game up. We became more organized, making a target hit list (week 6), reading more sales books, attending webinars/seminars, and taking more action on signing clients. As of today, our inventory is full until July 7th, but I will be keeping my foot on the gas pedal. It is a comforting feeling that we have inventory though.
2. Website Difficulties: On April 4th we launched our biggest promotion to date with the Lake Front Brewery, a Milwaukee landmark rated the 4th best Brewery tour in the country that we were more than thrilled to be working with. The deal was two brewery tours and a 6-pack for $14. All new GoGeddit users automatically received a $12 credit at the time making this all available for $2. On top of that, since we made an awesome promotional video for Lake Front they agreed to blast this promotion out to their 10,000 person email list and their 15,000+ Facebook following, which was huge exposure that we were more than grateful for. Lake Front sent an email out late that night, and the next morning I woke up with about 10 angry emails, at least twenty followed that day. The problem was that some people were not receiving the $12 credit until after they purchased the deal. This caused an uproar, and although I started a ".com" company, I am not a very tech savvy person. Our back end developers fixed the problem, but not until the next day. Instead of looking at this as a problem, I looked at it as an opportunity. My goal whenever a customer service issue occurs is to leave them happier than they would have been if the problem never occurred in the first place. I spent my entire April 5th glued to the computer screen handling these issues. Giving them an option of the refund and the credit, or offering them a $20 credit to use on any future promotions (even though the credit they missed was only $12). People were more than happy with the customer service and everything turned out fine!
3. Growing our mailing list: Growing our mailing list has required much more time and effort than I thought. I thought I would hit the "launch button" back in September, and I would have 5,000 email subscribers my first week. After a lot of hard work, sweat and guerilla marketing, I finally hit 5,000 at the end of March. At the beginning of January, when we registered for the contest and through the first four months of our business we had 3,305 subscribers. We added 333 in January, 167 in February, 821 in March, 1,464 in April and so far over 400 in the first week of May. It was a slow start but it is coming along well. To do this it's all been guerilla marketing: launching contests, going to bars and handing our promo items for emails, shooting videos so clients blast our emails, and I have opt-in boxes at 8 local restaurants where people can drop their business card in to win a $100 gift card that I purchase once a month. We still have a long want to go on the list, but we are now over 6,500 people and growing at a fast rate.
Identify three small victories along the way that led to your achieving the primary goal.
A small victory was having the privilege to go back and speak at Marquette two times this semester. I am very passionate in helping younger students and entrepreneurs and since I started GoGeddit I have realized how little I actually learned in business school. It was really cool for me to go back and speak about customer service, networking, sales, branding yourself, social media etc… All the important things I was never taught. I also take pride in developing my employees and helping them maximizing their potential. Founding business partner and Creative Director, Crystal Schreiner, has been rigorously reaching out to continue to non-stop learning as a creative professional. She was asked by Refinery29.com, the nation's top online fashion blog, to photographer New York Fashion Week this fall. In her six days in New York, she had he opportunity to work with major names and brands, and elevating her level of expertise by shooting the world's largest fashion show. This proves the hunger for success that my team has, in not only in my business, but also in reaching their highest potential in life.
Which three specific steps of the Start Small Win Big Challenge had the most impact on your progress and why?
1. Step 2, taking responsibility: This step was big for us. GoGeddit got off to a good start when we launched in September and once that launch buzz was gone the company had gone stagnant when the contest launched in January. It was great to go back and reflect on what worked and what did not. Growing my business has been a lot of trial and error, especially on the marketing end. In this step we chose to implement "opt-in boxes" and go back to what we did well to grow the brand, which was getting face-to-face with our customers and finding ways to add more value to our clients.
2. Step 6, create a top 50 list: My VP of Sales and myself do all the sales for GoGeddit, and to be honest we are not the most organized people. This step was very simple, yet huge for us. It gave us focus on who we were going after and where we stood with that prospect. We took creating the list a step further and put it on an excel spreadsheet so we could also keep track of what the client is looking for, when we last followed up with them and what our next step/follow up would be.
3. Step 7, change your environment: This is not completely business related but it has had an effect on GoGeddit. On Christmas day I went to my Dad's house, and one of the first things he said to me was, "Hey Richie, you're looking a little big, what are you weighing in at these days?" I wasn't sure, I had always been a good athlete, never been over 190 and hadn't weighed myself since I graduated in May. I responded, "Not sure, probably about 195". He fired back "I'll take the over, why don't you go weigh yourself". I agreed, walked upstairs, hopped on and watched the scale light up, I remember seeing clearly 2-1-7. Holy s**t. That was a wake up call. Anyways, a couple weeks later, I made a bet with my dad that if I got below 200, I could have a plane ticket anywhere in the continental US. I knew I needed to make some changes. This was at the time that I just finished reading Darren Hardy's Compound Effect. I used and still use his "Weekly Rhythm Register" to track my goals every week. I had a new routine, was much more organized, and I've stuck to it. Since this wake up call, and since I made the bet in January; I have lost 22 pounds, am much more organized and GoGeddit has improved because of this. Making a simple change and fully committing to it has made a huge impact on my business and my life.
► RESULTS:
Did you meet the primary goal you set at the beginning of the Challenge? Explain why and how.
Yes. We reached our goal of 6,000 emails by May 1st (currently over 6,500). We met this goal on a shoestring budget by different guerilla marketing tactics. Our first big move was finding a way to plant 8 "opt-in" boxes around downtown Milwaukee. I buy a $100 gift card from these places once a month and sponsor a contest where people can write their name & email on a card or drop a business card to enter to win, then I enter all the emails into my database. I also launched a contest where I bought four Milwaukee Brewers Opening Day tickets off StubHub. I launched a free contest on GoGeddit, where anyone could enter to win. We had 1,237 entrants and I bet at least 700 of them were new subscribers. We also ordered GoGeddit translucent sunglasses at about $2 a pair. We have been going out to bars in Milwaukee recently with iPads and giving people a pair of shades for their email. This also gives us a chance to get to know our customers, tell them about GoGeddit and add value to their night. Another big tactic was that since we put together a promo video for Lake Front Brewery for GoGedditTV, they sent an email out to their 10,000+ person mailing list and put a post of the deal up to 15,000+ Facebook fans. This was great exposure to a new audience and about 1,000 ended up joining our site. We still have a long way to go but have made progress and have more great tactics implemented ready for the summer!
How will lessons you learned from this Challenge drive your success in the future?
The lessons from the challenge as a whole are invaluable. Myself, my company and my employees are now more organized than ever, and we have a more clear direction on where we want to be. As long as we keep our foot on the gas pedal and keep learning and improving there is no doubt in my mind that we will achieve success.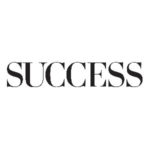 SUCCESS is your guide for personal and professional development through inspiration, motivation and training.