Richard and Linda Eyre On Popularizing Families

SUBSCRIBE on iTunes or your favorite podcatcher app so you don't miss an episode!
Significance in life comes in many forms. For best-selling authors Richard and Linda Eyre, nothing is more significant than family. Their new book is The Turning: Why the State of the Family Matters and What the World Can Do About It. The couple expound on the importance of these special bonds in their interview with former SUCCESS magazine publisher Darren Hardy, explaining why a strong home and the deep connections fostered in it are vital to our personal well-being as well as to society and the economy.
This interview appears on the SUCCESS Talks Collection, available in the Decemeber 2014 edition of SUCCESS magazine.
Favorite quote:
"We're seeing people now that say, why do I need a family? Why do I even need to co-habitate? Maybe I'll just live alone. Maybe I'll find companionship at the bar or at the club…I mean that, that may be pretty romantic when you're 20 or 30, but how's that gonna feel when you're 60 or 70?"
—Richard Eyre
You might also like…
SUCCESS Talks, the popular audio program included every month in SUCCESS magazine, is now available as a weekly podcast. We feature fascinating interviews with prominent business, creative and thought leaders such as Tony Robbins, Richard Branson, Tim Ferriss and Barbara Corcoran, and include key takeaways designed to help you put information into action.
Catch up on all individual episodes at SUCCESS.com/SUCCESSTalks or download the monthly SUCCESS Talks Collection with your magazine subscription.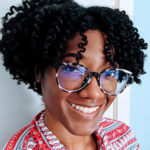 Lydia Sweatt is a freelance writer, bookworm, and bass guitar enthusiast. When she goes outside, a bicycle goes with her.