Read This Before Your Next Presentation
Giving a presentation is a skilled task, which if successfully accomplished, can skyrocket your career leaving you invigorated. But when a presentation goes bad, it can be a demoralizing. You need to prepare yourself to deal with any obstacles that might pop up along the way. That start with preparing more than just your speech.
Related: 4 Tips to Be Less Awkward When You Speak
While preparing for a presentation, focus on your audience's needs and make the props (such as PowerPoint) represent those needs accordingly. Remember that PowerPoint is a tool to enhance your presentation, so don't let it bury you and your message. Make it as short as possible.
Some other factors to keep in mind: be dressed neatly while heading for presentation, wear a light fragrance and carry your head high and shoulders back.
Related: 6 Tips to Be a More Confident Speaker
Check out the infographic below for the full list of do's and don'ts when presenting.

SOURCE: WALKERSTONE.COM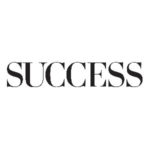 SUCCESS is your guide for personal and professional development through inspiration, motivation and training.