Name Change for New Jersey Nets
The New Jersey Nets will become the Brooklyn Nets during the 2012-2013 season, when they move to their new arena at The Barclays Center. The 18,000-seat arena is located in the heart of Brooklyn, NY.
Nets investor Jay-Z announced in Sept. 2011, that he will open the arena as its first performer. "From the moment the Barclays Center became a reality, I knew this meant something significant for Brooklyn," Jay-Z said. "This is where I'm from, I'll always be Brooklyn, and opening this arena will mean more to me than anywhere else. I also look forward to opening night for the Brooklyn Nets. We're going to create an atmosphere like only Brooklyn can."
Nets CEO Brett Yormark added, "Jay-Z is truly the face of the Barclays Center and of the Brooklyn Nets."
Read more about Nets CEO Brett Yormark and his twin brother Michael Yormark, president of the Florida Panthers hockey franchise.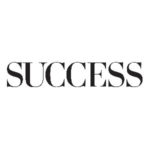 SUCCESS is your guide for personal and professional development through inspiration, motivation and training.