My Way: 15 Ways Peter Kim Stays Energized
Who?
Peter Kim, founder and CEO of Hudson Jeans
Where?
Los Angeles
What?
Kim was inspired to become an entrepreneur by his parents, who emigrated from Korea and started their own business in the 1960s, making women's blouses. In 1999 Kim created Drunknmunky, a men's streetwear company that mixed Eastern and Western styles. Shortly after starting Hudson Jeans in 2002, Kim sold Drunknmunky to the founders of FUBU.
I never leave the house without…
My bandanna, pocketknife and iPad. I have this purse—people call it a man purse—and I just stuff everything in there. That's the first thing I grab when I leave.

ARIELL LAZODA
My favorite quote is…
"Our deepest fear is not that we are inadequate. Our deepest fear is that we are powerful beyond measure."
—It is part of a poem called "Our Deepest Fear" by Marianne Williamson. I have "Our Deepest Fear" tattooed on my arm.

COURTESY OF HUDSON JEANS
My favorite feel-good movie is…
Wedding Crashers. I love that movie. I've seen it about 25 times.
My must-follow Twitter account is…
Simon Sinek (@SimonSinek).
My favorite pick-me-up is…
Riding my 1999 Harley-Davidson XSR. To get out on the bike either solo or with a group of guys, that's always a peaceful moment. I do yoga twice a week. I do MMA training three or four times a week. I also love to surf; it's something I'm incredibly passionate about.
I'm currently Netflixing…
The Walking Dead.
Everyone should try…
Surfing and learning how to catch a wave. There's a magical feeling in that.
My secret weapon is…
Vulnerability—to be comfortable being totally exposed and to be able to share that with people.
I'm the kind of person who enjoys…
Difficult times. It's in the rough times when people's true natures come out. When I face difficulties, I like to address them head-on. I've gotten very comfortable in states of discomfort because I think it's a test of your personality and what you're made of.
I'm inspired by…
My 16-year-old twin daughters. We have a really close relationship. I always find that they are the most inspiring people for me because of the way they think and how pure and innocent they are.
The best career advice I've ever received is…
Dream big and be passionate about what you're doing.
My next big goals are…
Take Hudson Jeans' message and have people understand it. Personally, I want to guide and inspire my kids through my actions.

COURTESY OF HUDSON JEANS
My aha moment was…
Realizing that almost everything we've been taught and all societal norms and traditions are at the very least questionable, if not outright wrong. Breaking away from that was a huge aha moment for me. Growing up, I didn't fit into all societal norms and buckets, so I had to carve out my own way.
The No. 1 thing on my bucket list is…
Visit all of the natural and man-made wonders. That bucket list item is not just to go there, but to spend as much time as possible there—maybe live there for several months at a time to be with the people and try to get a better idea of who they are and a better cultural experience.
I rock out to…
The Red Hot Chili Peppers.
Related: My Way: 12 Reasons I'm Loving Life
This article originally appeared in the April 2017 issue of SUCCESS magazine.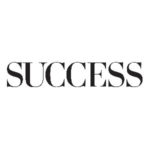 SUCCESS is your guide for personal and professional development through inspiration, motivation and training.